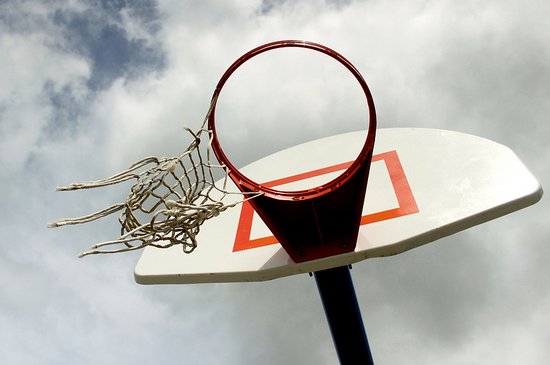 Ex-NBA player Christian Lattrell faces North Carolina bankruptcy
Image Source: Flickr CC User Eric Wong
Many in North Carolina know Christian Laettner from his phenomenal NCAA career at Duke. But now, after 13 years in the NBA, Laettner may be forced into North Carolina bankruptcy in an involuntary filing – a situation that's relatively rare. Here's a look at Laettner's case in our latest celebrity bankruptcy alert.
How Did Christian Laettner End up in Money Trouble?
As with so many professional athlete bankruptcies, an end to a pro career coupled with bad investments spelled financial disaster. The Timberwolves picked up Laettner back in the 1992 NBA draft, and he played for 13 years for half a dozen teams, including the Atlanta Hawks.
While in the NBA, Laettner got involved in some real estate developments with fellow hoopsters and these, reportedly, did not work out. Laettner has had other issues since his NBA career ended and, last year, his Florida home went into foreclosure and recently sold.
Why Is Christian Laettner Facing Involuntary Bankruptcy?
The 46-year old Laettner earned an estimated $60 million in the NBA but has been plagued by financial problems in the last few years. Four years ago, Laettner was sued by NBA pals Scottie Pippen and Shawne Merriman for failing to pay back loans.
In most cases, North Carolina bankruptcy is voluntary, which means that you realize you're in debt and declare bankruptcy yourself to either buy time to catch up on your debts (with Chapter 13 bankruptcy) or to discharge debt you can't afford to pay (with Chapter 7 bankruptcy).
But involuntary bankruptcy is filed by creditors who ask the bankruptcy court to force you into bankruptcy in order to liquidate your assets and satisfy some, or all, of your debts. In Christian Laettner's case, five creditors are pushing for involuntary bankruptcy.
Details of the Potential Laettner NC Bankruptcy Case
Although Laettner lives in Florida, his creditors have requested a North Carolina bankruptcy because of a real estate development in Durham, North Carolina. The former hoops player has been in court in many states in recent years including NC, Maryland, and Florida.
Five creditors have sued to try and push Laettner into NC insolvency. Ex-Detroit Lions Ernie Sims, Ex-Rams Andrew Kline, National Servicing & Administration (a Minnesota LLC), Jonathan Stewart, sports investment firm Park Lane, and another LLC are among those pushing the involuntary NC case.
The total owed to these five creditors is roughly $14 million. The lawsuit was filed to try and seize funds earned by Laettner in a recent North Carolina real estate deal. West Village, a mixed-use development in Durham, just sold for $187 million and of that sum, $28 million was earned by Fuller Street Developments, a company owned by Laettner and two friends from his Duke days.
Can You Fight Involuntary Bankruptcy?
Laettner is in the middle of negotiations to attempt to settle the debt outside of the bankruptcy court. But if the creditors and Christian Laettner's team can't reach an agreement such that the request for bankruptcy is withdrawn, it will press forward.
With involuntary bankruptcy, the situation is usually that the debtor owes money, has assets or the ability to otherwise pay, but won't, and the most expedient way for multiple creditors to gain access to the assets is via the bankruptcy court.
What to Learn from This Case
As with Christian Laettner, the bottom line is that if you have debts you can't afford to pay, North Carolina bankruptcy can be one approach to managing it. Unemployment, divorce, real estate crashes, and many other one-off circumstances can wreck your finances and leave you in need of a reprieve.
To find out more about North Carolina bankruptcy, contact the Law Offices of John T. Orcutt. Call +1-919-646-2654 now for a free NC bankruptcy consultation at one of our convenient locations in Raleigh, Durham, Fayetteville, Wilson, Greensboro, Garner or Wilmington.