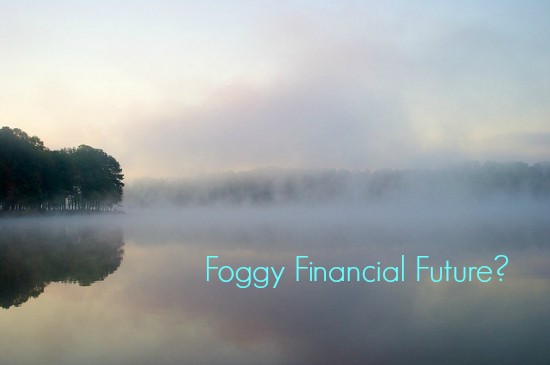 Foggy financial future in Garner? Consider bankruptcy
Image Source: Flickr User Mike P.
Recent unemployment numbers for Wake County show good news for Garner, North Carolina consumers. Wake County has the second lowest unemployment rate in the state after Buncombe County. Here's what you need to know about joblessness in Garner – and how to get out of debt.
Unemployment in Wake County, NC and across the US
The highest unemployment rate in the state is in Hyde County with a stunning 15.3% rate, followed by Graham at 13.3% and Dare County at 12.9%. On the other end of the spectrum, Buncombe County has just 4.4% unemployment, and Wake County weighs in at 4.7%. What does this mean for you?
If you're been out of work in Garner, this might be a good time for you to get back into the job game. Many long-term unemployed gave up on finding jobs when there were fewer opportunities. but the current outlook is welcome news. Plus, the new Cabela's is bringing in jobs – as we wrote about recently.
In comparison, overall US unemployment is 5%, and the average across all of North Carolina combined is 5.5%. That puts Garner well ahead of the curve. If you are fully employed but are still struggling with debt leftover from past unemployment or the recession, bankruptcy may help.
How Bankruptcy Helps after Unemployment
Even if you had a healthy nest egg, if you lost your job, you might find your savings rapidly diminished and your debt now out of control. Most people have only enough savings to get through a couple of weeks if they don't have a paycheck rolling in – and some have no safety net at all, making even one missed payday a crisis.
Without wages coming in, you may have struggled to pay bills, ran up your credit cards, taken out a home equity line of credit, and perhaps now find yourself with maxed out plastic and negative equity in your home. Many who lose their jobs face foreclosure of their homes, repossession of their vehicles, or both.
If this is your situation, bankruptcy can help. However, to ensure you get the best possible debt relief after a bout of unemployment, timing is key. Because the bankruptcy court assesses the last six months of your income, filing for bankruptcy just after you lose a job may be less advantageous.
However, if you have debt piled up from months (or even a year or more) of unemployment, filing just as you find a new job may be more advantageous. Your six months of no or low income can help you qualify for Chapter 7 bankruptcy when you might not otherwise once your new salary is taken into account.
Chapter 7 vs Chapter 13 after Unemployment
Chapter 7 bankruptcy is faster and more sweeping. You can unload credit card debt, medical bills, and some older tax debts. Chapter 13, though, has its own advantages in that you may be able to strip off a second mortgage or home equity line of credit if your house has low or negative equity.
You may also be able to lower your car loan balance and interest rate if the balance is greater than the fair market value of the vehicle and the interest rate is higher than average. Both Chapter 7 and Chapter 13 can help forestall foreclosure and repossession. Which one is best for you depends on your unique financial situation.
Contact a Reputable Garner, North Carolina Bankruptcy Attorney
If you're deep in debt owing to unemployment or other factors and can't see a way out of your debt dilemma, you may want to consider bankruptcy as an option. Contact the Law Offices of John T. Orcutt today for a free Garner bankruptcy consultation. The appointment does not obligate you to anything.
Bring in your bills and other financial information and talk to an attorney to find out if bankruptcy can help you. If it's not the best approach to dealing with your debt, we'll tell you that too. Call +1-919-646-2654 now for a free consultation at one of our locations in Raleigh, Durham, Fayetteville, Wilson, Greensboro, Garner or Wilmington. Get the financial peace of mind you deserve.
Resources: