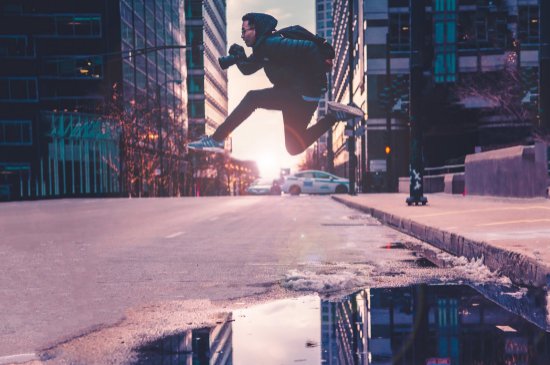 You can overcome obstacles to Greensboro bankruptcy
Image by Max Bender via Unsplash
Some of the legal language surrounding Greensboro bankruptcy can be intimidating. Deciding to file bankruptcy to deal with your debt is a major step, and it's best to understand your options and how the process can benefit you. It's also important to understand the terminology. One important legal tenet to understand is the "Presumption of Abuse." This is associated with Chapter 7 bankruptcy and might impact your case. Here is what you need to know.
When The Presumption of Abuse Applies
When you file for Greensboro bankruptcy, if you make more than the median income for North Carolina, you have to pass the Means Test. The current median income thresholds to avoid the test are:
Household of 1 - $45,469
Household of 2 - $56,742
Household of 3 - $64,977
Household of 4 - $76,382
**For each person in excess of four, you add another $8,400
If your income based on your household size is at or less than this amount, you won't have to take the Means Test, and the Presumption of Abuse will not apply. If your income is greater than the median for your household size, you must take the Means Test and may encounter an obstacle in the Presumption of Abuse.
The Means Test aims to calculate whether you can afford to pay your bills on your current income. If you cannot, you should automatically qualify for the sweeping debt relief offered by Greensboro Chapter 7 bankruptcy.
If your Means Test results look like you can afford to pay your debt, you are usually expected to either file for Chapter 13 bankruptcy or not file bankruptcy at all. But if you want to press forward with a Chapter 7, you can do so under the Presumption of Abuse.
The "presumption" referenced is that you can afford to pay some of your debt, but you don't want to and want to discharge it instead, thus abusing the system. However, you can argue with the court and might still win the right to file Chapter 7 which can result in significant debt relief. The calculation is complex, but your lawyer will advise you.
Filing Chapter 7 If You "Fail" The Means Test
Even if your Means Test results indicate you should file Chapter 13, you can still give Chapter 7 a shot. Failing the test doesn't necessarily mean that you will fail in your quest for debt relief under Chapter 7 bankruptcy. Even if you "fail" you can still ask your lawyer to file Chapter 7.
When you file Greensboro bankruptcy under the Presumption of Abuse, the judge and Trustee assigned to your case will scrutinize your filing more than usual to determine whether you're abusing the system or if extenuating circumstances apply that justify your Chapter 7 case.
Overcoming the Presumption of Abuse
You can overcome the Presumption of Abuse by showing special circumstances. You must prove to the court that you are not trying to abuse the system. The Means Test has a section where you can explain your special circumstances. Some circumstances that might sway the court include:
Serious or chronic health condition
Recent separation or divorce
Excessive student loans
Long-term disability
Recent job loss, involuntary retirement, or other drastic income reduction
Active military duty
You may be required to document your special circumstance but, even so, the court can decide against you. The Trustee assigned to your case may ask the judge to dismiss your case if they feel that you have not overcome the Presumption of Abuse.  
If your case is rejected, you can pursue Chapter 13 or wait for your circumstances to change again such that you might qualify for Chapter 7.
To find out more about the benefits of Chapter 7 debt relief, contact the Law Offices of John T. Orcutt. Read reviews from satisfied clients and then call +1-919-646-2654 now for a free Greensboro bankruptcy consultation at one of our convenient locations in Raleigh, Durham, Fayetteville, Wilson, Greensboro, Garner or Wilmington.
Resources: