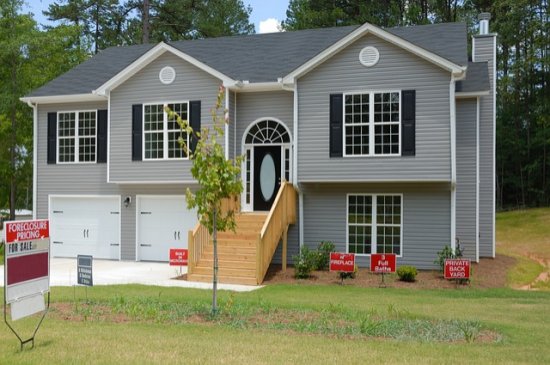 Greensboro bankruptcy may help you sell your home
Image via Pixabay
Greensboro bankruptcy is an option to consider when you're in debt, need to sell your home, but don't have time to sell before your mortgage lender pushes you into foreclosure. Chapter 13 bankruptcy can help those homeowners that want to catch up on delinquent mortgage payments and save their home – and can also help those that want out from under an unaffordable mortgage. Here's a look at how Chapter 13 can buy more time for you to sell your home and avoid foreclosure.
Chapter 13 Offers Flexibility and Options 
If you are behind on mortgage payments and want to catch up so you can keep your home, Chapter 13 sets you up on a three-to-five-year repayment plan that can get you back on track. But what if you don't want to keep your home? Perhaps you have equity in your home that you don't want to lose, but you realize you can't afford to keep making payments on the home? You need to sell your home, but need to be in a good position and want to move when the market is favorable.
For instance, if you need to make repairs to your home and you need a few months to fix up the house, Greensboro bankruptcy can buy you this time. Additionally, spring and summer are usually better months to sell a home since that's when people are more open to relocating around school schedules. If you file Chapter 13 and propose a plan to make payments to your mortgage lender with an eye on a sale in a few months, the judge, Trustee, and lender may give you the leeway you need.
If you cannot afford the home, it's better for the mortgage holder that you sell. It's also better for the mortgage holder that you make needed repairs so that the house will sell faster and for more money. This situation can be a win-win. When your house sells in a few months, the lender can recover the balance owed, including any lingering past due amounts, and you can be out from an under a home you can't afford, hopefully with some money in your pocket, depending on your equity.
Each Circumstance Is Unique
Perhaps you want to delay selling your home for a year or two while your child completes school, but you're behind on your mortgage payments. You might be able to get a Greensboro Chapter 13 bankruptcy plan where you make current mortgage payments and small allotments on the past-due amount with the goal of selling before your bankruptcy plan is done. Your equity, income, other debt, and condition of your home will affect these plans.
It also matters if you've kept current with your HOA fees, homeowner's insurance, and property taxes. The mortgage lender will not allow you to continue with a delinquency unless there is significant equity, or growing equity in a booming market, to protect their investment. They need to know that you're a good risk and have a plan to dig yourself out your financial dilemma either by catching up on past-due balances or selling the home for enough to cover the mortgage balance.
When you're behind on your mortgage payments, the threat of foreclosure can be scary, but Greensboro bankruptcy may be the solution you need. With Chapter 7 bankruptcy, you can shed unmanageable debt, but if you're behind on your home payments and want to hang onto the house for more than a few months before selling, it might not be the best fit for you. Chapter 13 bankruptcy, in comparison, offers more options.
To find out which bankruptcy chapter is best for your debt dilemma, or if another solution is a better fit, contact the Law Offices of John T. Orcutt. Call +1-919-646-2654 now for a free Greensboro bankruptcy consultation at one of our convenient locations in Raleigh, Durham, Fayetteville, Wilson, Greensboro, Garner or Wilmington. Be sure to read reviews from our clients so you understand what to expect and how we can help.