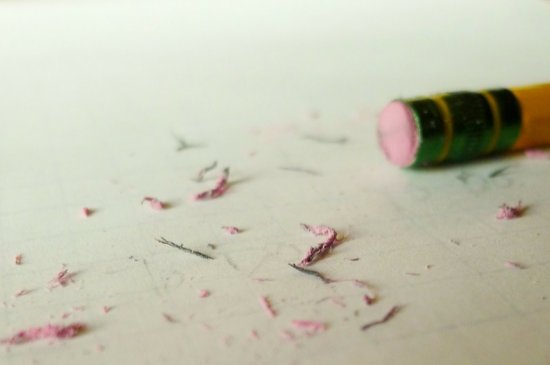 Avoid these mistakes on your tax return
Image via Pixabay
There's less than a month until the tax filing deadline, and we've got some tips for Greensboro consumers to help ensure your tax refund isn't held up by the IRS. Given that most taxpayers now file their returns electronically, things move faster. The IRS issues refunds within 21 days on 90% of tax returns. But what about the other 10% of returns that don't get paid within three weeks? Today we'll look at the top mistakes that delay tax refunds.
1 - Filing your tax return too early or late                                        
Every year, W2s and 1099s must be issued by January 31. You need to wait until you have these documents in hand before you file. If you don't include all the proper documentation and the IRS can't verify your income because they haven't gotten the forms either, your refund could be delayed.
On the flip side, filing too late isn't good either. When you file late, you're in a long queue of other late filers and your refund may be delayed by months. Another reason to file early (but not too early) is to thwart would-be identity thieves engaging in tax fraud. If you file first, they can't steal your refund!
2 - Incorrect Social Security Number
Several types of sloppy errors can delay your refund. Your Social Security Number is how the IRS confirms your identity to authorize your refund. If you make an error with your SSN on your return or it doesn't correspond to your name, it can cause a significant delay in processing your tax refund.
When you e-file, the SSN error is detected automatically, and the return is rejected quickly which allows you to fix it and resubmit. However, if you file a paper return, it can take many long weeks before you realize you made a mistake and then submit a corrected return to get your refund.
3 - Computational error
Completing your tax return can be complex because it's a stream of mathematical calculations. A single error like subtracting instead of adding or any bad math can delay your refund. Choosing to e-file can avoid computation errors because the tax preparation software does the math for you.
4 - Incorrect direct deposit information
You can have everything right on your tax return from Social Security number to math and still mess up getting a timely tax refund. The fastest refunds come with direct deposit, but if you don't enter your bank information correctly, the IRS can't get your money to you.
5 - Typographical errors
Any typo on your income tax return can delay processing, from misspelling your name to entering your income or deductions in the wrong amounts or on the wrong line. You can do the math right, but if the data you're using is wrong, your return can be delayed.
Best uses for your income tax refund
Once you have your tax refund in hand, what will you do with it? Some Greensboro consumers like to use the cash windfall to splurge, but if you have debt issues, you might want to slow down and think before you spend.
Consider using your refund to:
If your credit cards are maxed out, why not use your tax refund to tackle that debt before it spirals out of control?   
If you don't have a cash stash for unexpected expenses, setting up an emergency fund with your tax refund might be just the thing.
If you have unmanageable debt that you can't afford even with your tax refund, why not use the refund to pay for Greensboro bankruptcy and ditch the debt for good?
Whether your tax refund is a few hundred or a few thousand dollars, think twice before you spend it on something frivolous, particularly if you are deep in debt.
To find out more about the benefits of Greensboro bankruptcy, contact the Law Offices of John T. Orcutt. Please read reviews from our clients then call +1-919-646-2654 to schedule a free Greensboro bankruptcy consultation at one of our locations in Raleigh, Durham, Fayetteville, Wilson, Greensboro, Garner or Wilmington.
Resources: