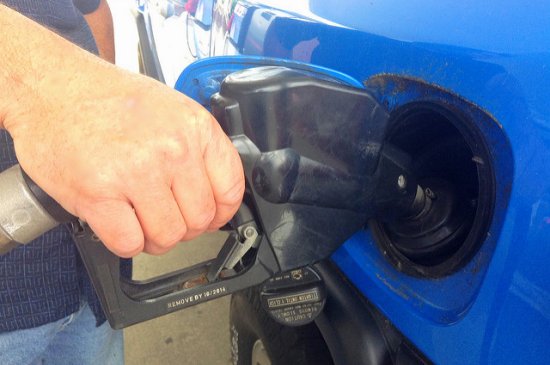 Get free gas this Friday in Greensboro
Image Source: Flickr User Mike Mozart
Greensboro residents that love freebies should pay attention particularly if you're deep in debt and your money is tight. A local Greensboro church is doing outreach for Easter and is giving away gas and groceries to locals on a first come, first served basis on Friday, April 14, 2017. Here are the details if you want to get in on this Good Friday giveaway.
Mount Zion Baptist Church Continues Their Tradition of Kindness
Greensboro's won Mount Zion Baptist Church is hosting its annual No Greater Love event this Friday, April 14 through the 16th. The free gas portion of the outreach from the church will take place this Friday at two Greensboro gas stations.
The first location is Exxon at the corner of Burlington and East Wendover. The second location is the Murphy Gas at Walmart on 16th Street off Cone Boulevard. Both locations will begin accepting recipients for free gas at 7 a.m. this Friday, and the first 300 cars at each location will receive $20 in free gas.
Free Gas and More
Last year, Mount Zion covered $20 in gas for more than 400 vehicles and this year, the church is giving back more to the community by offering gas for 600 cars. But that's not all the church will do if you participate in this event. Volunteers will also check out your car.
Pastor Joe Fierson, Jr. says, "We're helping 600 cars at two different gas stations. On top of that, we're cleaning windows, we're checking tire pressure …" If you're low on gas and your wallet is tight, check out Mount Zion's event this Friday in Greensboro to get a free helping of gas for your vehicle.
Other Events for No Greater Love and Compassion Project
In addition to the gas giveaway, Mount Zion is giving away food to local Greensboro families in need. The church will work with this in the Claremont Homes area and has partnered with The Compassion Project, a global mission that works towards addressing poverty in the lives of children through local churches.
There will also be a community event Saturday at the baseball field at Peeler Community Recreation Center at 1300 Sykes Avenue in Greensboro. This is a tradition with Mount Zion and one that seems to be going strong. So if you're around the two free gas locations in Greensboro on Friday, stop by. There is no obligation and no strings attached – it's just an event to give back to the Greensboro community.
If You're in Need, There's Help Out There
For those struggling with debt and living paycheck to paycheck, even a small helping hand like this can make a big difference. Many in Greensboro that could qualify for some state or federal assistance are hesitant to ask for help when they need it. They may see it as a sign of failure if they have to take a helping hand.
However, there are resources out there that range from local community organization like Mount Zion and other local churches that offer food pantries and outreach to help those struggling with finances. There are also state agencies you can turn to for short term or long term needs. Scroll down below under Resources for a link to North Carolina resources.
Other Ways to Deal with Debt Stress
If you're dealing with chronic financial issues, you may need to look at a more serious solution, particularly if debt is weighing you down. For some Greensboro consumers, bankruptcy might be a fit solution to dig out of debt and get a fresh financial start.
Contact the Law Offices of John T. Orcutt today to schedule a free Greensboro bankruptcy consultation. Call +1-919-646-2654 now for a free appointment at one of our locations in Raleigh, Durham, Fayetteville, Wilson, Greensboro, Garner or Wilmington.
Resources: