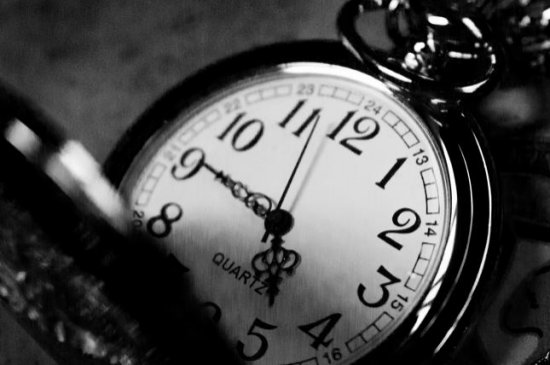 There's a clock running down on your debt
Image Source: StockSnap.io
If you're behind on your bills, you should be aware of different time limits that affect your debt. The statute of limitations on debt varies by state and has nothing to do with how long debt stays on your credit report yet both timelines matter. Here is what you need to know.
What Is a Statute of Limitations?
The word statute means "law" and limitation is self-explanatory. A statute of limitations is how long something can be pursued under the law. There are statutes of limitation related to criminal cases, and there are statutes of limitations on civil cases. For debt, each state establishes its statutes for debt.
Statutes can be as short as a year or as long as many years. The longer the statute of limitation on debt, the tougher it is for consumers behind on their bills. In North Carolina, we have very reasonable statutes of limitation that are on the lower end of the time spectrum compared to other states.
What Are the Debt Statutes of Limitation in North Carolina?
For auto loans, medical debt, credit cards, promissory notes, and installment loans, the statute of limitations is three years in our state. What differs is a mortgage lender's ability to enforce a foreclosure for non-payments, which is quite longer at 10 years and also differ in how the statute tolls.
The legal term "tolling" means at which point the statute of limitations clock starts ticking. The statute doesn't start from the date you took out the car loan, got the credit card, or incurred a doctor bill. Instead, it's the point in time where the debt went delinquent, and you stopped making payments.
Be warned - the statute of limitations can reset
The statute of limitations on debt can start tolling more than once if you're not careful. For instance, if you had a $2,000 doctor bill from January 2015 and never made a payment on it, the statute of limitations would expire on January 2018. That means you couldn't be sued for the debt after that.
However, if you had the same bill and were making monthly payments on it through December 2015 and then stopped, the statute of limitations on the debt would expire in December 2018. But be warned, if you made a payment in March 2017, that would reset the clock, and the statute wouldn't expire until March 2020.
Creditors Know When Statutes Are Set to Expire
Savvy debt collectors that work on behalf of your creditors or that bought your debt from your original creditor know the statute of limitation that is tolling on your debt. In many cases, they will get more aggressive just before the statute expires. One way to do this is to file a lawsuit over the debt.
Another sneakier way is to trick you into resetting the statute of limitations, so they have more time to get money from you. If you have a collection agent contact you and insist you make just a small payment on an old debt, beware. It sounds easy, but it could grant the debt collector three more years.
Can the Creditor Collect After the Statute Is Up?
After the statute of limitations expires, the debt is still there. However, what's gone is the creditor or debt collector's ability to enforce the debt with any legal "teeth." They can still call and ask you pay the debt or send you notices, but they can't sue you and can't force you into compliance.
Sometimes a debt collector will try and collect on a debt that is beyond the statute of limitations. It's important to research a debt that you are contacted about, ask for proof verifying the debt, and then verify against your records and your credit report. If you're sued illegally, you can fight it in court.
How Can Bankruptcy Help?
If you're behind on your debt, but you're still far away from the statute of limitations, that means you're still at risk from creditor lawsuits. It also means these negative items will continue to plague your credit report. By choosing bankruptcy to deal with certain debts, these are discharged and will show closed in bankruptcy on your credit report.
If these were damaging your credit, bankruptcy is a stopping point for the constant hits, and then you can rebuild your credit score after your bankruptcy discharge. In some cases, if your debt is older, it may be better to ride out the impact on your credit report if the items are close to falling off and are well beyond the statute of limitations. Every case is different.
To find out more about the benefits of North Carolina bankruptcy, contact the Law Offices of John T. Orcutt. Call +1-919-646-2654 now for a free consultation at one of our convenient locations in Raleigh, Durham, Fayetteville, Wilson, Greensboro, Garner or Wilmington.