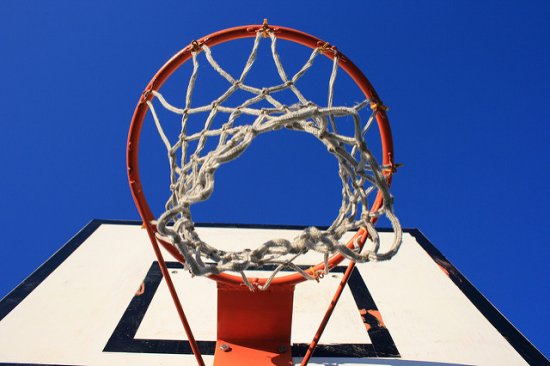 Beware NCAA basketball ticket scams
Image Source: Flickr User Chilli Head
If you're an NCAA basketball fan looking to check out some of the playoff action, live and in person, you should be on the lookout for ticket scams. Buying on the primary market is the best route – that means from an official ticket vendor. Buying from any secondary source can be a risk. In today's consumer alert, we'll tell you about the latest NCAA ticket scams and how to protect yourself.
Where to buy tickets that are scam-proof
The NCAA advises all fans to purchase tickets to playoff games only via their official site or from the host college's ticket office. If you choose to buy on the secondary market, the NCAA Ticket Exchange is the only NCAA-approved secondary marketplace where fans can buy and sell NCAA men's basketball championship tickets. To find out more about buying or selling tickets, go to ncaa(dot)com/tickets.
Ticket scams are common
Ticket scams for NCAA playoff games, as well as concerts and other ticketed events, are common and can occur online or offline. Craigslist is a popular place for scam artists to try and pass off fake tickets as legitimate but there are many other online portals that sell fake tickets as well as social media sites. Counterfeit tickets are also sold outside of venues to unsuspecting sports fans.
How to avoid NCAA ticket scams
Resale tickets can range from several hundred dollars to many thousands of dollars. Because you can lose big if you purchase fake tickets, North Carolina Attorney General Roy Cooper has offered scam avoidance tips for Greensboro, North Carolina consumers.
Beware cheap tickets – Tickets at or below face value are nearly impossible to come by and so these offers are likely not legitimate and are intended to scam naïve consumers.
Don't buy from unknown sources – Avoid buying from unknown individuals and before you buy from any business, online or in person, check them out for complaints and reviews.
Confirm ticket details – Ask to see the tickets so you can see the date, seat number, row, area, etc. Check all this against the venue's calendar and seating chart for legitimacy.
Don't pay up front – Ticket sellers that want wire transfers, money orders or cash should be avoided. Use a credit card so you can file a dispute if the tickets are counterfeit.
Read the fine print – Check the seller's terms and conditions including their refund policy. If they don't have terms and conditions, they may not be legit.
How to report an NCAA ticket scam
If you or someone you know in Greensboro, NC has been sold bogus NCAA tickets, report them to the Attorney General's office. If you spot what you think is a ticket scam, even if you didn't fall prey to it, also report it so the AG's office can shut it down. Call 877-5-NO-SCAM or file a complaint online at NCDOJ(dot)gov.
If you purchased a ticket with your credit card that turned out to be a fake, file an immediate dispute with your credit card company. If you paid via PayPal, open up a dispute with them. You may be able to get a refund and get the scammers account shut down. If you paid cash, you might have little recourse to get your money back, but be sure to report the fraud to the NCDOJ and warn others about it.
If you are dealing with overwhelming debt, living paycheck to paycheck, unable to save and plagued by collection calls, you should know you don't have to live like this. Contact the Law Offices of John T. Orcutt for a free Greensboro bankruptcy consultation. Call +1-919-646-2654 now for a free appointment at one of our locations in Raleigh, Durham, Fayetteville, Wilson, Greensboro, Garner or Wilmington.