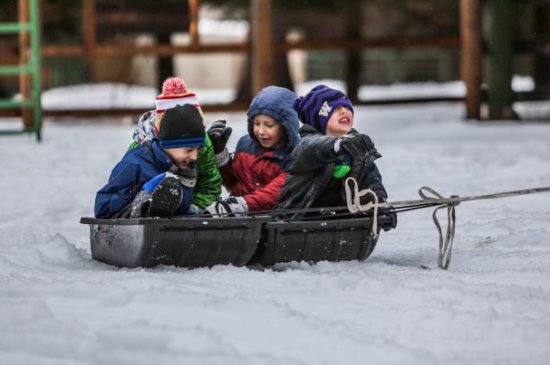 Watch for scams to heat up as the temps drop
Image Source: StockSnap.io
Winter Storm Helena has brought ice, snow, sleet, and shockingly low temperatures to Greensboro, North Carolina, but it may also bring scams. Greensboro consumers should be on the lookout for scams and fraud. In today's consumer alert, we offer some tips to protect yourself and your wallet.
Trouble Brings Out Scam Artists
Any time there is a natural disaster or another event that disrupts lives and causes property damage, there are those looking to take advantage. Don't fall prey to scam artists. The Better Business Bureau has issued a warning about fraudsters offering snow and ice removal services.
In the South, with only occasional snow and ice, these scams aren't as pervasive as they are up North but any occasion that brings out hardship brings out troublemakers looking to profit illegally and/or unethically. It pays to be vigilant in times of crisis.
Need Repairs After the Storm? Watch Out
Repairs are a prime area for scammers to take advantage of Greensboro, North Carolina consumers. Attorney General Roy Cooper warns consumers not to pay up front for work because scammers can take your money and never come back.
If your roof, auto, or other assets sustained damage during winter storm Helena, the first step is to alert your insurance company if the damage is so extensive you plan to file a claim. The second is to reach out to reputable repair firms that specialize in the type of work you need.
Turn Away Door Knockers
Some scammers work via email and some using the phone as their instrument of fraud but repair fraud is often conducted door to door. Would-be scammers knock on your door when they notice work needs to be done, such as a roof damaged by a storm.
They knock, make promises, require payment in advance, and don't show up. That's how many Greensboro scams work. No matter what damage you're dealing with – home, car, etc. – don't work with a door knocker. Find the best person for the task.
Make Sure People Are Legit
No matter how tempting the deal is you're offered, stop, think, and do your homework. Check out any person or business on Yelp or Angie's List to see ratings from independent reviewers that have used their services. Shy away from anyone that has bad reviews.
Don't accept references in place of verified reviews. If the scammer offers you references via phone to call instead of letting you take your time and check reviews, that's a red flag. Anyone they know can lie and give a good reference – don't fall for that maneuver.
Report Scammers
Even if you don't fall for a scam that someone is trying to perpetrate, that doesn't mean a friend or neighbor won't fall for it. If you have any contact information, business card, or other info on the scammer, contact the North Carolina Department of Justice and report them.
Reporting goes for any kind of scam you see in Greensboro, North Carolina, including email scams, phone scams, or door to door scams after a big storm or natural disaster. Help keep your community safer by reporting fraudsters to the Attorney General.
Struggling With Debt?
Once the snow clears and the temperatures warm up, it's a good time to evaluate your finances as 2017 kicks off. Are you struggling with debt? Are you behind on bills, living paycheck to paycheck, and picking what you can pay and what you cannot?
Are debt collectors calling at work and home? Are you unsure where to turn or how to get your finances back on track? North Carolina might be a good solution for you. Contact the Law Offices of John T. Orcutt today for a free Greensboro, North Carolina bankruptcy consultation.
Call +1-919-646-2654 today for a free appointment at one of our locations in Raleigh, Durham, Fayetteville, Wilson, Greensboro, Garner or Wilmington.