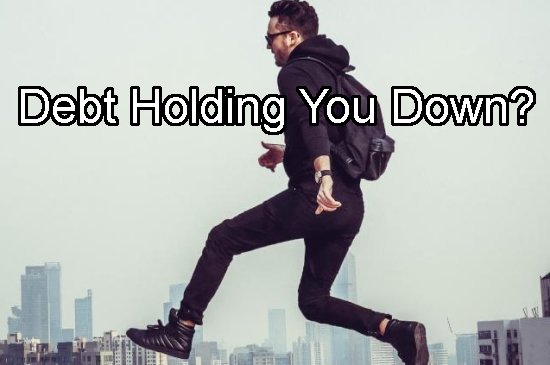 Are you stuck deep in debt?
Image Source: StockSnap.io
A survey a couple of months ago by Go Banking Rates surveyed consumers on the top sources of debt across the U.S. and also provided state-by-state data. In North Carolina, the top source of debt is mortgage debt, as it is in most of America. The study also showed that fewer Americans are falling behind on their mortgage payments.
What Are the Other Top Sources of Debt in NC?
In seven states, student loans are the biggest source of debt, but not here in our state. There are two southern states that made that list, though – Georgia and Kentucky. Michigan has the highest level of student loan debt with an average of $30k per survey respondent. In three states, medical debt is the top source of debt and two of these states are in the South – Arkansas and Mississippi.
Only two states listed credit cards as the highest source of debt – Arizona and Wyoming. North Carolina consumers owe the most in mortgages and the other main sources of debt are student loans, credit cards, and medical debt. There are ways to deal with all of these types of debt from working with the creditor to pursuing debt consolidation up to filing bankruptcy.
Are You Behind on Your Mortgage?
If you're behind on your mortgage, you can try and refinance the loan through a new lender or a government program like HAMP or HARP. You can work directly with your lender to request a loan modification which can lower your interest rate and payments. If you're out of work or seriously ill, your lender might agree to a forbearance to pause payments.
Are Your Student Loans Too Much for You to Pay?
Student loans have more options now than ever with income-sensitive repayment options that can drop your payments to as low as $0 per month if you have a very low income. The latest programs for federal loans drop your payments to as low as 10% of your disposable income. There are also programs that temporarily stop your payments if you're in financial peril.
What Can You Do About Excessive Credit Card Debt?
If you're maxed out on your credit cards and can only afford to pay minimum balances – or can't even afford to make those payments, it's a problem. Credit card issuers are generally not very flexible when it comes to debt, and if you go the debt consolidation route, you may wind up paying more over time than you owe. Digging into savings or taking out a home equity loan can be risky.
What If You Owe Medical Bills You Can't Pay?
One good thing about medical debt is providers don't report to the credit agencies. However, if you go too long without paying, the doctor, hospital or lab will turn your account over to a collection agency that will report the item as past due to the bureaus. If your insurance company owes the debt, you should pressure them. If it's your responsibility, you may be able to make payments over time.
How Can Bankruptcy Help with These Debts?
Chapter 7 bankruptcy can wipe out medical bills and credit card debt. If you're behind on your mortgage, Chapter 7 can buy you time by stopping foreclosure temporarily. With student loans, in some case, bankruptcy can help discharge the debt, but it's rare. You must have a chronically low income or permanent disability or serious illness to get relief.
With Chapter 13 bankruptcy, you can get extra time to pay the past-due balance on your mortgage and should pay far less on your medical bills and credit cards. It can also allow you extra time to deal with your student loan debt. The type of bankruptcy you can file depends on your income, debt level and other financial circumstances.
To find out more about the debt relief offered by bankruptcy, contact the Law Offices of John T. Orcutt. Call +1-919-646-2654 now for a free North Carolina bankruptcy consultation at one of our convenient locations in Raleigh, Durham, Fayetteville, Wilson, Greensboro, Garner or Wilmington.
Resources: