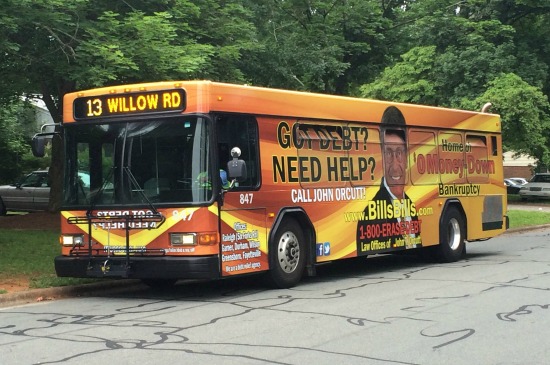 Greensboro bankruptcy can help consumers and business owners
Image Source: WickedWedArt.com
Is your Greensboro, North Carolina small business struggling? North Carolina bankruptcy can help get you back on track – or help you get a fresh start – if you have debt problems that your small biz can't conquer. Here's a look at how bankruptcy can help your Greensboro small business.
Small Business Bankruptcy Can Get You out of Debt
If you own a small business that's in financial trouble, bankruptcy can help you shut down the business and eradicate the debt – or buy you time to catch up on your past-due obligations and get your business back in the black.
If you own a sole proprietorship, business bankruptcy is essentially personal bankruptcy. You can file either a Chapter 7 or Chapter 13 to help with your business (and with any personal debts). When you're the sole owner of a business, the debts are usually one and the same.
Most lenders and creditors will mandate that you sign a personal guarantee on any financing documents so that even if your business is incorporated and you could file a strictly business bankruptcy, you would still have to deal with the debt on a personal level.
Small Business Bankruptcy Can Give You a Fresh Start
If your business is struggling and you feel like you need a fresh start, you can use bankruptcy to shut down your business so you can clean the slate and start a new one. There is nothing to stop you from opening a new business after you close one down with bankruptcy.
For Greensboro NC small business owners, business and personal bankruptcy can be a welcome relief. If your business can be salvaged, but you need a way to catch up on your debt payments (such as equipment installments), Chapter 13 can give you time to reorganize.
But if your business is too buried in debt to function, Chapter 7 can give you a totally fresh start. The last thing you want is to shut down your business and have debt collectors still calling you about business debts when your business is already shuttered.
Bankruptcy Is an Opportunity, Not an End
Bankruptcy has the reputation of being a "last resort" and an option to pursue when you hit rock bottom. In fact, bankruptcy can be a strategic tool to get your business out of debt or help you shut down and start a new opportunity without debt pulling you down.
According to research from Bloomberg, 80% of new businesses fail within 18 months and 96% within 10 years – this last according to Inc.com. Many successful business owners experience several failures before they finally start a business that's a hit.
Each time you fail, you learn lessons to inform your next entrepreneurial effort. Bankruptcy can be a tool in your business arsenal to get you out of a failing business and prepare you for your next opportunity. Think of it as the beginning of your next venture rather than an end.
Find out More about North Carolina Business Bankruptcy
No matter what kind of business you own or how it's structured, from sole proprietorship to partnership, LLC or corporation, if it's struggling, North Carolina business bankruptcy may be the solution you need.
Contact the Law Offices of John T Orcutt today to for a free Greensboro, NC bankruptcy consultation. Call +1-919-646-2654 now for a free, no-obligation appointment at one of our offices in Raleigh, Durham, Fayetteville, Wilson, Greensboro, Garner or Wilmington.