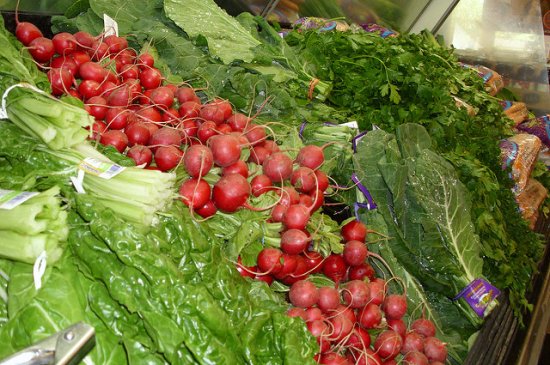 Southern Season hits the skids
Image Source: Flickr CC User Jason Baker
Southern Season was sold off in a Greensboro, North Carolina bankruptcy sale this week, but the trouble has been brewing for months – and the financial woes of that store have hit other local stores hard as well. Here's a look at the impact on Greensboro and other areas of NC from this business bankruptcy.
The Southern Season Story
Southern Season opened in September 2013 in Chapel Hill, North Carolina, and the launch was widely anticipated. The small chain of stores is owned by private investors that bought Southern Season from its founder with plans to grow to 10 locations around the Southeast region. The store's concept was that of a gourmet grocery and kitchenware shop. Southern Season also offered cookery classes to go along with its high-end wares. 
The Southern Season target customer was the affluent foodie, but the region proved not to have enough consumers willing to spend big bucks for the store to keep its doors open. In addition to the Chapel Hill location, Southern Season had a smaller Taste of Southern Season on Market Street; the chain tried to expand further but found it couldn't stabilize in the market.
How Southern Season Crashed
Southern Season made a big move into Mount Pleasant, but the South Carolina evolution of its stores faltered after a costly renovation to a former Food Lion location. This coastal expansion seemed to underwhelm because of a sparser population less willing to indulge in pricey eats.
Prior growth plans included the goal to go public but staggered to a halt this summer, and the decision was made in June to address the chain's financial problems. The Mount Pleasant location and an adjacent associated restaurant called Southerly's went dark in June and July 2016.
Southern Seasons' president Dave Herman announced that the locations were "too expensive to operate." Soon after, the company filed bankruptcy, citing roughly $12 million in assets but more than $18 million in debts. A liquidation sale is ongoing.
How Southern Season's Bankruptcy Will Affect Other Businesses
It has been estimated that thousands of small businesses will be hard hit by the Southern Season Chapter 11 bankruptcy, including many in the Triangle and greater North Carolina. These small businesses are owed seemingly small sums by the chain – ranging from hundreds to thousands of dollars.
However, to a small business owner, an amount like this can be enough to set them back financially in a big way. And these small businesses, in turn, support other local suppliers and small businesses so that the Southern Season Chapter 11 has created a ripple effect.
Bear Branch Milling Company manager Jeff Milliken said the Southern Season Chapter 11 bankruptcy would likely "put us out of business" because the grocery chain owes them close to $10k – money they desperately need to stay afloat.
Business Bankruptcy Can Help You Regain Your Financial Footing
Although there has been a trickle-down effect from the Chapter 11 bankruptcy of Southern Season, if the store chain can pull out of liquidation, they can benefit themselves and the small businesses that are their vendors.
Are you a Greensboro, North Carolina small business owner struggling to pay your debts? Chapter 11 bankruptcy can help you buy time to stay afloat and catch up while Chapter 7 can help you close your doors and liquidate debt if the business cannot be saved.
To find out more about the benefits of Greensboro, North Carolina business bankruptcy, contact the Law Offices of John T. Orcutt. Call +1-919-646-2654 now for a free NC bankruptcy consultation at one of our convenient locations in Raleigh, Durham, Fayetteville, Wilson, Greensboro, Garner or Wilmington.