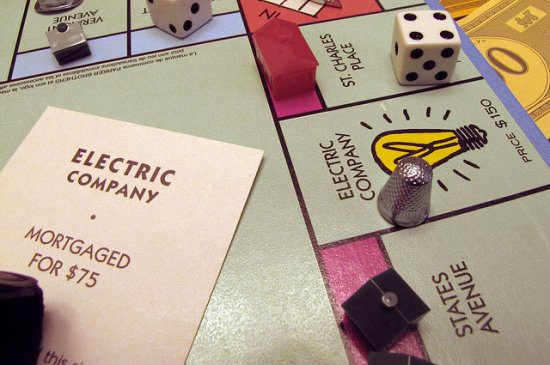 Don't fall for the electric company scam hitting Greensboro NC!
Image Source: Flickr User Tom Taker
If you live in Greensboro, North Carolina, there's a consumer alert you need to know about so you don't fall for a new scam by fake utility representatives claiming to be from Duke Energy. We like to alert our readers about North Carolina scams, and this is one to watch for in order to protect your hard-earned cash.
Duke Utility Scam Spreads Across Greensboro, North Carolina
This fraud starts with scammers pretending to be representatives of Duke Energy or a collection company working for Duke Energy. They contact you, usually via phone, and claim that your electricity will be cut off ASAP because of a past-due balance. The caller ID will often display "Duke Energy" so you think it's legitimate—but would-be fraudsters can easily set that up. 
They demand several hundred dollars to be paid immediately or you'll lose your power. That's often enough to send many consumers into a frenzy and make them reach for their wallets. If you panic and pay up, that's money you'll likely never see again. These claims have grown more sophisticated and have evolved over time, but the hallmarks of the scam remain the same: lies, demands for money, and then your life upset.
Consumers and Businesses have Been Scammed Out of Hundreds of Dollars
With many scams, consumers were once instructed to send a wire to a certain account number, and the scammer would transfer the money, withdraw it, and then it was gone for good. The next version of the scam demanded payment via gift cards, Money Pak cards, or some other cash equivalent. Now, consumers are being asked to make a cash deposit into a provided account number.
This scam has not only been unfortunately successful with North Carolina consumers but against small businesses as well. Consumers have lost hundreds of dollars and business owners have lost thousands. In addition to affecting Greensboro residents, the fraud has also spread across the state to other areas and continues to be a constant and growing threat.
How to Know You're Being Targeted and Avoid the Sting of a Scam
While Duke Energy might send you a past-due notice and call you to collect on your account, they won't demand you rush down to the bank to make a cash deposit, buy a gift card, or send them a Money Pak card number. You can usually pay past-due utilities online on Duke Energy's website or in person at one of their payment locations.
If you know you're current on your bill, you should know right away that this is a scam, but it can still be scary. Hang up on the caller and log into your Duke Energy account online or call the number from their website and tell them about the call you received to find out if it's legitimate. Generally, even if you're behind on your bill, you'll still get a warning rather than a demand for instant payment.
The problem with this scam is that if you pay up to the fraudsters, you might not be able to pay your utility bill and really could face electric service cut off. Never pay up on a threat without verifying that the collector is telling the truth. You'll regret it!
If you fell for the Duke Energy scam, contact the North Carolina Department of Justice to report the fraud. And if you're stuck with debt you can't pay, contact the Law Offices of John T. Orcutt to discuss the benefits of Greensboro, North Carolina bankruptcy.
Call +1-919-646-2654 now for a free consultation at one of our locations in Raleigh, Durham, Fayetteville, Wilson, Greensboro, Garner or Wilmington today.