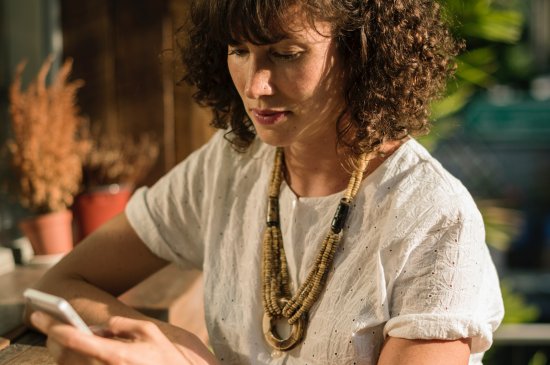 Be careful looking for love online
Image by rawpixel.com via Unsplash
Greensboro consumers should be on the lookout for another new scam sweeping our state that has to do with matchmaking websites. Jennifer Lopez sang that "love don't cost a thing," but in the case of this scam, it could cost quite a lot if you fall for fraud. When it comes to online dating, if you're not careful, instead of falling in love, you might fall into debt.
From the moment the internet came into existence, scammers began to crawl out of the woodwork to use it as a breeding ground for fraud. The FTC recently issued a warning that thousands of scammers are now targeting those looking for love, creating fake dating profiles to take advantage of unknowing singles. Over the last five years, the FBI reports that reports of dating site scams have tripled.
In 2016, scammers stole more than $220 million from victims in romance-based fraud. If you're a Greensboro resident looking for love online, you need to have your guard up and know the signs of fraud to protect both your heart and your wallet.
Warning Signs of Romance Scams
As with any scam, there are warning signs. Here are some warning signs, how to protect yourself, and what to do if you suspect someone is targeting you for fraud.
1 – Love interest is improbably attractive
If you've ever seen an episode of the MTV show Catfish, which is all about people scamming would-be lovers online, you'll know that one of the first red flags of a fake is that the photos are not real. Scammers don't use real photos and will often use ones of people who are extremely attractive to try and lure in lots of victims. If your online sweetie is stunningly good looking or the photos look like professional pics, you should be careful.
2 – Research doesn't yield info
Another thing to do when you're evaluating an online relationship is to do your homework. Google the person and check out their profiles on social media including Facebook, Twitter, Instagram, and SnapChat. If there are no social media profiles, that can be a red flag. If the profiles have different photos or the info doesn't align, you might want to end things. You may find a scam, a husband or wife, or that they're involved with many other people.
3 – Asks to step outside website protocol
Reputable dating websites usually offer safety measures to prevent personal information from leaking before you're certain about the prospective date. Scammers move fast and migrate straight to texting on your cell phone or another direct contact. Even faith-based dating platforms like JDate and Christian Mingle have been hit by scammers.
4 – Won't visit, video chat, or call
One hallmark of scammers is protecting their identities so they can't be caught. That means they not only use fake photos but will control the way you communicate with them, so you won't know how they really look or sound. They may make plans to meet you then come up with a last-minute emergency to explain why they don't show. This can be because they are setting up a money request or because they don't even live in the US.
5 – Falls for you super-fast
One common way scammers take advantage of Greensboro residents and others in NC looking for love is to try and fast-track the "relationship" so they can take advantage. If someone falls in love with you after texting for a week with no in-person contact, that's a warning sign. If a couple of phone conversations leads to declarations of love, watch out. The biggest red flag is someone saying they love you when you've never met or spoken in person or video chat.
6 – Says they're from the US, but things don't align
Romance scams are common outside the US where foreigners target Americans and lie and say they're locals. They may claim to be US businessmen or women, or service personnel who are traveling for work or are stationed overseas to explain why they're not available to meet in person. If someone says they're from the US, but their texts don't read like standard English, that's another warning sign. If someone is up-front about living outside the US, that's one thing, but lying is another.

The Red Flag You Can't Ignore
Sooner than later, a scammer will ask for money. They may have a good reason such as a sick family member or needing to pay their cell bill so they can keep talking to you. In some cases, scammers may ask for cash to buy them a plane ticket to visit or to pay for a car repair, so they can travel to meet you. Love shouldn't cost a thing, and you shouldn't ignore these red flags. If you have been cheated out of cash by a romance scammer, take action to report them.
You can report a romance scam to the FTC, to the North Carolina Department of Justice, the NC Attorney General's office, or the FBI. If you have a friend or relative looking for love online, be sure to share this information with them and if you notice red flags from what they tell you, try and get them to use caution before they lose their hard-earned cash to fraud and heartbreak.
This information is courtesy of the Law Offices of John T. Orcutt. If you're deep in debt and looking for a solution, read reviews from satisfied clients then call us at +1-919-646-2654 to talk about solutions. Contact us now to schedule a free Greensboro bankruptcy consultation at one of our convenient locations in Raleigh, Durham, Fayetteville, Wilson, Greensboro, Garner or Wilmington.
Resource:
FTC warning