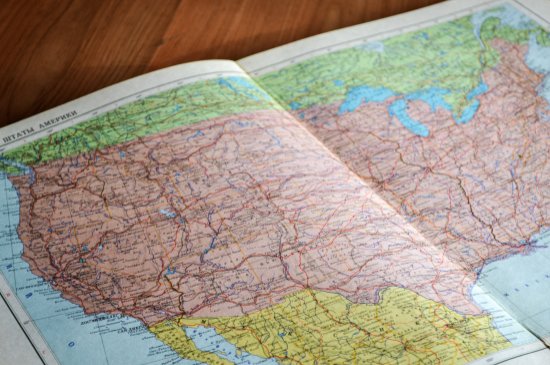 Mapping out student loan debt in Wilmington and beyond
Image via John-Mark Kuznietsov on Unsplash
As mid-year college graduation draws near and a host of Wilmington students prepare to walk the stage and get their foolscap, the specter of repaying student loans draws near. College graduations usually take place in December, May, and the end of summer. From the moment you get the all-important diploma, a clock starts ticking. You have a six-month grace period from the time you graduate until your repayment is scheduled to begin. Today, we take a look at how North Carolina student loans compare with the rest of the country and how to deal with your college debt.
Student Loan Debt Is Lowest in the Southwest 
Although individual student loan debt varies widely, when looked at on an average, per state basis, your odds are better off owing less when you live in the Southwest than other areas of the country. Utah ranks lowest for student loan debt in all of the US and is the only state that has debt in the four-digit range. Utah students average just $7,500 in student loans which is pretty impressive. Wyoming, Arizona, and New Mexico are also fairly low with debt averaging $11.4k, $11.6k, and $11.8k respectively.
The highest student loan debt among college graduates is in New Hampshire with a whopping $27.2k. Other states with stunningly high student loans per graduate include Pennsylvania, South Dakota, and Minnesota where grads owe $24.6k, $23.6k, and $21.7k respectively. Middle America and the Northeast have higher average student loan debt for grads than outlying areas of the nation. As for how North Carolina ranks, our school debt is not as bad as other states in the Southeast.
North Carolina Student Loans Compared to Other Southern States
In the Southeast, aside from Florida, Greensboro and the rest of North Carolina ranks lower than other states in our region. In North Carolina, the average debt for graduates is $14.8k. Our Western neighbor Tennessee has averages of $15.3k. Mississippi grads owe an average of $17.7k. Alabama grads owe $15.9k on average, and Georgia grads owe $16.4k, on average. South Carolina ranks much higher than North Carolina, with graduates owing roughly $17.9k.
In North Carolina, college graduates owe around $14.8k, which is no small amount, but comparatively better than the rest of our region. Down in Florida, grads come out of college with less than $13k in student loans on average. If you owe the average of about $15k on your student loans with an interest rate of around 6%, when you pay them off over ten years, you'll have to pony up about $165 a month. While that doesn't seem like a lot, combined with other debt, it might not be manageable.
What If You Can't Afford Your Loans? 
If your debt is unmanageable and you can't afford your student loans, there are options. The first thing you can do is request forbearance or deferment. Both of these options allow you to stop making loan payments temporarily. With one option, you won't see interest accrue but the other it will, and that means your debt will grow while you're not on a payment break. These programs are intended to be short-term, but you can generally extend forbearance and deferment for a time if your circumstances warrant.
After you run out of time on these, your payments will resume, and if you can't pay them, you will go delinquent and then into default which carries worsening consequences. Your wages can be garnished, you can be sued, and your state and federal tax refunds can be confiscated if you don't make your payments. However, bankruptcy may help. You can sue for student loan relief. If this succeeds, you may see partial or total relief.
To find out more about dealing with unaffordable student loans and other debt in bankruptcy, contact the Law Offices of John T. Orcutt. Call +1-919-646-2654 now for a free Wilmington bankruptcy consultation at one of our convenient locations in Raleigh, Durham, Fayetteville, Wilson, Greensboro, Garner or Wilmington. Be sure to read reviews from our clients to see what to expect from your bankruptcy experience.