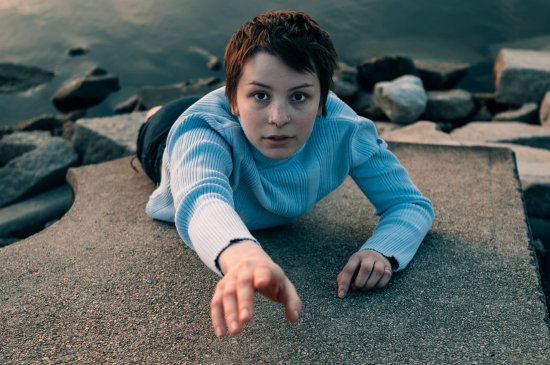 Get help with student loans when you're unemployed
Image by Noah Buscher via Unsplash
No one wants to be laid off from their job, but unemployment can be doubly frustrating when you owe student loans. Losing a job can throw your finances into a perilous situation unless you are well-armed with an emergency fund and lots of savings to see you through the crisis. Most people aren't prepared to lose a job and even less so when they're dealing with costly student loan debt.
If you lose your job, there are some steps to take right away to deal with student loans while unemployed.
Apply for deferment or forbearance
As soon as you lose your job, don't delay. Contact your loan servicer about your new jobless status. It's an uncomfortable conversation to be sure, but one they're accustomed to hearing. Federal loan servicers have programs in place to help the unemployed.
The first thing to discuss is an application for a deferment or forbearance. The two differ greatly. Both programs temporarily stop your payments during a financial crisis. However, during deferment, the interest that accrues on federal loans may be covered by Uncle Sam.
That means your principal balance shouldn't go up while you're not making payments. With forbearance, however, you're still responsible for all the accruing interest while you don't make payments which means you'll come out owing more than when you began.
Apply for unemployment benefits
No one likes the idea of going on the unemployment rolls and taking a check from the government. But remember, you contributed to that very system when you were working. Your employer paid into the system on your behalf to fund the coffers for jobless benefits.
Immediately file for unemployment. You're eligible to apply the day you were let go from your job. If you received any severance pay, that would affect when the benefits begin paying out, but it still gets you set to start collecting some cash.
In North Carolina, the maximum benefit, based on the wages you were earning at your job, is $350 per week for up to 20 weeks. Don't leave that money on the table and don't delay filing to claim it because it can help you tackle your bills.
Try not to miss a payment  
If you can swing it, without running late on your rent/mortgage and utilities, try and keep up with your student loan payments while you're waiting on your approval for deferment or forbearance. Even one missed payment could hurt your credit score.
That's why it's critical to apply to stop your student loan payments the moment that you lose your job. If you find another position in a week, no problem. You can cancel the forbearance or deferment with no harm, no foul.
Once you're approved, if it's financially feasible, pay the accruing interest monthly if you're in forbearance, so you don't have interest compounding on top of interest, driving up your balances while you search for a new job.
Once you get a job, apply for IDR
For federal student loans, Income-Driven Repayment plans make it easier for you to pay back your student loans. IDR takes into account your income rather than your student loan balances when determining how much you'll pay each month.
Depending on which IDR plan for which you qualify, you can pay no more than 10% of your disposable income for 20-25 years and then have remaining balances discharged. Although there are tax consequences, if you can't afford the 10-year plan payments, it's better than defaulting.
If unemployment continues, consider bankruptcy
When unemployment lingers, debts pile up, and you might need a more serious financial intervention. Bankruptcy can help with unsecured debts like credit cards and medical bills. In some cases, it might even help with student loans.
People who are chronically ill, have a partial or total disability, or are in their golden years are prime candidates for student loan reduction or discharge in bankruptcy. There are some extra steps to take, but for those that qualify, it can be life-changing!
To find out more about student loans and bankruptcy, contact the Law Offices of John T. Orcutt. Read reviews from our clients and then call +1-919-646-2654 for a free student loan debt consultation at one of our convenient locations in Raleigh, Durham, Fayetteville, Wilson, Greensboro, Garner or Wilmington.