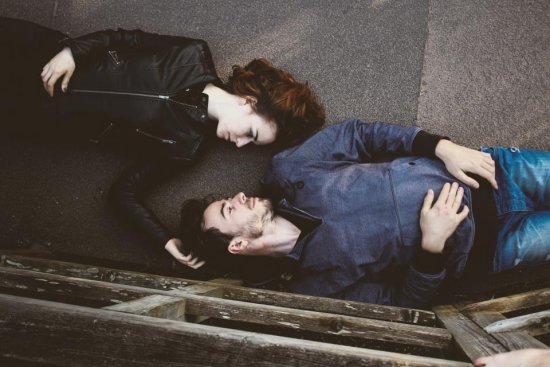 Men and women deal with money differently.
Image Source: StockSnap.io user Toa Heftiba.
A recent survey by MarketWatch.com offered some interesting insights into the differences between men and women when it comes to how they spend, how they accumulate debt, and who has the better credit score. The study found that women account for the most spending in the US—more than half—and are increasingly the breadwinners in the family. But does that mean they also have more debt?
Credit Scores and Credit Cards
Market Watch found that, on average, women's credit scores are five points higher than men's, with 675 versus 670. Women also have more credit cards than men and average 3.7 open credit card accounts versus three for men.
With higher credit scores and more credit cards, that could lead women into greater debt, but, in most cases, women actually have slightly less debt. Including credit cards, auto, and personal loans, women average $26.6k in debt and men average $27.6k.
Wages, Retirement, and Savings
Market Watch also found a wage disparity; women earn roughly 80% of what men do for the same job. That might also explain why women pay off their student loans more slowly, have less money in retirement savings, and are less likely to save for emergencies.
Three years after graduating, 44% of men had paid off their school debt compared to 33% of women. Men typically have 58% more in their rainy day savings than women, and men have around 50% more in their retirement funds than women.
Investment Savvy
Although women may have less money to put into their investment accounts, according to the survey data, they often exercise greater skill in growing that money. Women take a longer view and don't move their money from fund to fund, which allows better growth and fewer tax implications.
Women are also 14% more likely to invest in a workplace retirement savings plan, which is smart since employers often match investments to a certain extent and save at greater rates. Still, men have more dollars in savings because of their greater earnings.
Marriage Matters
Other debt and spending date indicate that single men spent much more on eating out and alcohol consumption than women do. Women typically make better spending choices— whether married or single— than men.
If you're a single man, you should learn to cook and cut back on the boozing. For women, the typical financial behaviors are good, but the wage gap may cause issues with saving more money. You can't change the earnings of all women, but you can find ways to affect your own.
How Can You Change Things?
Women are more likely to stay at jobs longer than is healthy for them when they could be earning more elsewhere, and they are also less likely to push for a raise by presenting a counter-offer they received from a potential new employer.
Changing jobs is the fastest way to get more money, but women tend to see sticking with their current employer as "loyal" while men chase the big bucks. Since 40% of women are now primary breadwinners, it's scary to job jump, but men do it and make more money doing so. This indicates that, for women, it may improve your financial situation to be more willing to change jobs in order to earn more money. 
Stuck With Debt You Can't Afford?
Even for those who plan ahead, save, and invest, financial disaster can happen. Most people wind up in debt because of a major life event like a debilitating accident or illness, job loss, or divorce. These are things you can't plan for, but you can take action once they do occur.
If you find yourself living paycheck to paycheck, eating through your savings, and considering cashing in your retirement, reconsider before you plunder your safety net. Contact the Law Offices of John T. Orcutt today for a free North Carolina bankruptcy consultation. Call +1-919-646-2654 now for a free appointment at one of our locations in Raleigh, Durham, Fayetteville, Wilson, Greensboro, Garner or Wilmington.
Resources: