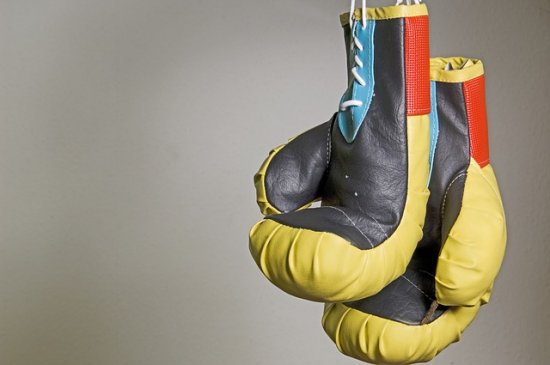 Lessons to be learned from Mike Tyson's bankruptcy success story
Image via Pixabay
Most Wilmington bankruptcy filers aren't world class boxers, never owned pet tigers, and didn't rake in almost half a billion dollars in earnings before filing. All that applies to Mike Tyson yet the lessons to be learned from his bankruptcy case resonate for many. Here's a look at how Iron Mike turned around his finances to become a bankruptcy success story.
Celebrity debt is like yours
Strange as it sounds, when celebrities get into excessive debt, it's much the same as with average Joes. The primary difference is the scope. You might be late on a $175,000 mortgage while an actor might be delinquent on debt for a $5 million home. Either way, there's the threat of foreclosure and lots of stress.
As with "normal" consumers, celebrity bankruptcy filers usually have a life event to blame for their money woes. It might be a steep drop in income when they struggle to find work. It could be an accident or illness that keeps them from working. In some cases, it might be addiction – and that can happen to anyone.
Divorce is another financial fiasco that can devastate the famous, infamous, and just regular folks. Any circumstance that drops income or increases expenses can bust your budget and leave you struggling. The same goes for celebrities.
Mike Tyson's Debt Dilemma
In the case of Mike Tyson, he made lots of money, spent plenty, and trusted people with his funds who might have mismanaged them. Tyson sued promoter Don King, charging him with cheating him out of $100 million. All these issues led to bankruptcy. When Tyson filed Chapter 11 bankruptcy, he listed more than $27 million in debts.
These included a $9 million divorce settlement, $13.4 million to the IRS, and $4 million to foreign tax authorities. That's a lot of past-due bills for the world's most famous boxer who earned over $400 million during his two-decade boxing career. Tyson was the undisputed world heavyweight champion and still holds the record as the youngest boxer ever to win a heavyweight title.
A Stunning Comeback
Iron Mike was just 37 when he filed bankruptcy. It's now 25 years after he chose Chapter 11 debt relief and reportedly has a $3 million net worth. It's 100 times less than he once earned, but is not too shabby. Tyson couldn't go back to boxing but turned to acting and authorship and is opening a cannabis resort in marijuana-friendly California.
That's not a blueprint most (if any) Wilmington bankruptcy filer could follow, but there are lessons to be learned including these:
Bankruptcy isn't an end but a beginning.
The fresh start of bankruptcy can be life-changing.
If your career is stagnant, ditching debt can help you shift gears.
Even the worst debt dilemma is recoverable.
It's not just debt that plagued Mike Tyson. He's been to prison, rehab, hit rock bottom personally and professionally, yet managed to rebuild. Bankruptcy represents the same debt-relieving opportunity for everyone. Plus, it's not likely your North Carolina bankruptcy would be headline news like Tyson's. It's public record, but few bother to review it.
Is Wilmington Bankruptcy Your Best Bet?
There are two types of consumer bankruptcy – Chapter 7 and Chapter 13. With Chapter 7, you get 100% discharge of most unsecured debt within three to four months. Unsecured debt includes credit cards, medical bills, personal loans, some older income taxes, and more. With Chapter 13, you get on a repayment plan to catch up on past-due debt.
Most anyone can file Chapter 13, but you must qualify for Chapter 7. Your income, expenses, family size, type and amount of debt, and whether you have co-signed debt should all factor into what type of bankruptcy you choose and will give you best results. Talk to a reputable Wilmington bankruptcy lawyer for expert advice.
To find out more about debt relief options, read reviews from our clients, then contact the Law Offices of John T. Orcutt. Call +1-919-646-2654 now to schedule a free Wilmington bankruptcy consultation at one of our locations in Raleigh, Durham, Fayetteville, Wilson, Greensboro, Garner or Wilmington.