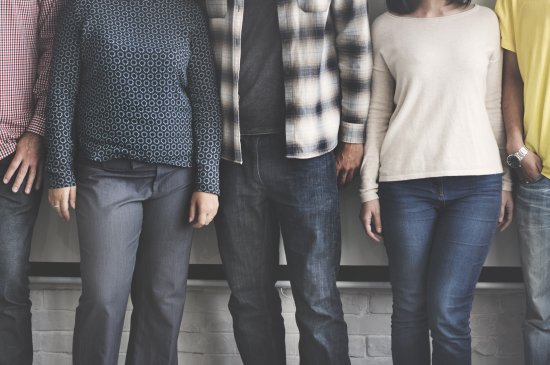 Student loan study shows Millennials struggling
Image by RawPixel
Student loans are a growing plague on our economy and affect consumers of all ages. However, not all are affected equally. A recent study by AARP and Association of Young Americans found that Millennials (individuals ages 21 - 36) are the hardest hit by this debt, among all the generations in the US.
The national student loan debt crisis shows no signs of abating. Student debt across American now tips the scale past $1.54 trillion. The numbers have spiked over the last decade with no signs of slowing. Despite the inability of many Millennials to service this mounting debt, the loans continue. With few solutions for cash-strapped borrowers, it begs the question of when will things change?
Study results show Millennials struggling
According to the study, Millennials are more likely than other generations to carry student loans. The numbers are staggering. The study shows 48% of Millennials are bogged down with a student loan, compared to 34% of Gen Xers and a mere 12% of Baby Boomers. The debt causes ripple effects across all aspects of everyday life.
Millennials are delaying many life choices that prior generations made by that age. These include marriage, having kids, and buying a home. More than a quarter of Millennials are delaying actions like moving out of their parents' home, buying a car or house, and even saving for retirement. With an average debt of $41,000, it's easy to see why Millennials feel stuck.
How much other generations owe
Compared to Gen Xers, Millennials owe a bit more. Gen X student debt averages $39,000 while Baby Boomers owe $38,000 on average if their debt persists. Many older Americans with college debt may be taking it on to benefit a child or grandchild rather than their own education. However, if the student doesn't help pay back the debt, the older generation may wind up in financial peril.
With student loan debt spanning many generations, it seems an increasing problem with few solutions. Income-driven repayment plans can lower your monthly payment, but perhaps not low enough. These plans promise discharge of remaining debt after 20-25 years of repayment, but that comes with a significant tax penalty that can prove troublesome. What else can you do?
Student loan debt relief
There are a few ways to deal with student loans if the debt is unmanageable. Some things to try with college debt:
1 – If you're still in college, do everything you can to minimize the debt. Borrow less, work part-time, and take fewer classes to lower costs. Alternately, consider transferring to a more affordable school.
2 – Once you graduate, get to know your debt. Understand what you owe, to whom, your interest rates, etc. You'll do better as an educated consumer.
3 – Apply for an income-driven repayment plan if you can't afford the standard 10-year plan. These plans base payments on your income rather than your debt load.
4 – Apply for forbearance or deferment if you can't afford to pay anything. These are stop-gap measures that halt your obligation to pay student loans for a limited time.
Consider bankruptcy for student loans
Bankruptcy is another option to combat student loans and other debts you can't afford. If you're struggling financially with credit cards, student loans, medical debt, and other bills, you might need a more serious intervention like bankruptcy.
To get student loan discharge in bankruptcy, you usually must demonstrate that if you repay your loans it will cause "undue hardship." The term is interpreted differently by court district but means that if you pay the loans, you won't be able to provide yourself and dependents with a reasonable standard of living.
Some circumstances that might sway the court to give you student loan discharge include chronic illness, disability, ongoing unemployment, inability to work in your field of study, or age. To find out more, contact a North Carolina bankruptcy lawyer with student loan discharge experience.
Read reviews from our clients, then call +1-919-646-2654. Contact the Law Offices of John T. Orcutt to schedule a free student loan bankruptcy consultation at one of our locations in Raleigh, Durham, Fayetteville, Wilson, Greensboro, Garner or Wilmington.
Source: