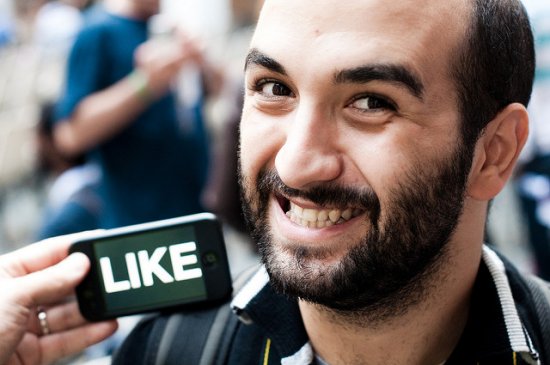 Look for a lawyer with lots of likes and positive reviews
Image Source: Flickr User Luca Sartoni
When you're deep in debt in Greensboro and unsure what to do next, it can be stressful. Many people approach the North Carolina bankruptcy process with fear because they're not sure what will happen, are intimidated by the idea of going to court, and see choosing bankruptcy as a sign of failure. At the Law Offices of John T. Orcutt, we understand your concerns and are here to support you in this tough time. There's nothing to worry about because bankruptcy is a beginning, not an end.
How Do You Choose a Bankruptcy Attorney?
The first thing to consider is experience and expertise. You want a law firm and lawyers that specialize in bankruptcy and don't engage in other areas of practice like family law or personal injury. Just like you wouldn't go to a primary care doctor if you need spine surgery, you shouldn't go to a general practice lawyer for bankruptcy advice – you need a specialist!
Make sure they have years of experience, specifically in North Carolina. Although bankruptcy laws are federal, there are specific North Carolina conditions that apply for exemptions, median income, etc. Look for a law firm that has been practicing for at least a decade in our state – but preferably longer. It's also a good idea to look at reviews. This can help you decide.
Find a Good Fit and the Personal Attention You Deserve
The second thing to look at when considering a North Carolina bankruptcy attorney is how you feel about the experience from the moment you come into the office. Any reputable bankruptcy firm will offer a free initial consultation to discuss your financial situation. That's the chance for you to decide if the law firm is a good fit for you.
You should get personal attention, have all your questions answered, and be made to feel like they are there to help you. Your Greensboro bankruptcy attorney should be a trusted advisor to you in these tough financial circumstances so you need to feel a connection on a personal level. There should be no criticism or conversation that makes you feel bad about your situation.
Reviews Are Critical
Most of us these days are accustomed to turning to Yelp when we want to check out a Greensboro restaurant before we eat there or when choosing a new dry cleaner. Many of us go to Angie's List before we hire a plumber. Reviews are always valuable and they apply to North Carolina attorneys as well. Avvo is one of the best places to check out a particular law firm or attorney.
Avvo is an independent review site that covers 97% of U.S. attorneys and so it's a more comprehensive tool than Yelp or Google for lawyer reviews. The Better Business Bureau is another good source of reviews. Be sure that any site you use has a volume of reviews. A website that only has one or two reviews on a lawyer isn't a good indicator of how they run their practice.
What People Say About Our Greensboro Legal Team
If you're looking for a Greensboro bankruptcy attorney, be sure to check out the Law Offices of John T. Orcutt. Some of our customers have this to say about us:
"My point of contact has been responsive, attentive and communicated in a positive manner. It's hard enough to make such a decision but when you have the ongoing support and follow up I've experienced, it definitely has made it much easier. Thank you, John T Orcutt."
"Very knowledgeable and helpful. I liked the way she explained things to me."
"The services we received was wonderful. Everything that was explained was so clear… so friendly and professional! I would recommend this service to anyone."
"She was very informative about the process and was available whenever I had a question or concern. She has made a difficult situation much easier. The law firm should feel very proud."
"I will definitely recommend your office to anyone that I know that may need assistance. Thank you so much for everything."
"In my Chapter 13 Bankruptcy case Mr. Orcutt"s office and staff were very professional and courteous with me in explaining the procedure and my obligations. They were very helpful and understanding of people with financial hardships."
"Before this law office I tried another attorney and was told I needed thousands of dollars just to file regardless of the chapter, but Johns office proved that to be a big fat lie and had me filed in a few weeks. The other guys should learn from John the right way to do business!"
Make a Greensboro Bankruptcy Appointment Today
Be sure to check out reviews for any bankruptcy lawyer you're considering. If you are stuck with debt you can't pay and aren't sure what to do about your financial crisis, contact the Law Offices of John T. Orcutt today for a free Greensboro bankruptcy consultation.
Call +1-919-646-2654 now for a free appointment in Greensboro or one of our other locations in Raleigh, Durham, Fayetteville, Wilson, Greensboro, Garner or Wilmington.
Resources:
Better Business Bureau reviews