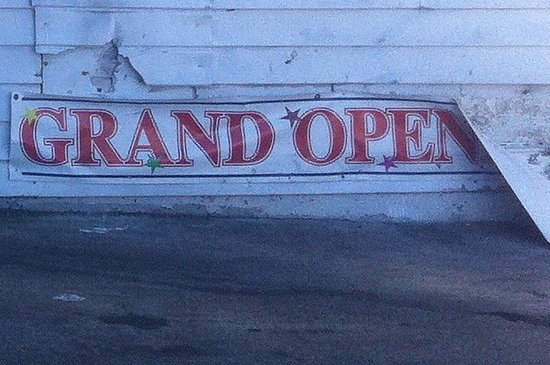 Two new businesses open in Wilmington
Image Source: Flickr User Pat Guiney
Wilmington, North Carolina residents have new shopping opportunities coming soon, and these are good signs that the local economy is continuing to grow and prosper. Sportsman's Warehouse opens tomorrow on New Centre Drive, and Wilmington Mayor Bill Saffo will be on hand for the ribbon cutting ceremony.
Sportsman's Warehouse Comes to Wilmington
John Schaefer, CEO of Sportsman's Warehouse, said of the Wilmington franchise, "We are excited to enter North Carolina, which is a new state for Sportsman's Warehouse. This location has a larger user base that is currently underserved through existing retailers."
This is the first Sportsman's Warehouse in our state and makes the 78th store for the franchise across 21 states. Schaefer also said, "The addition of this store keeps with our business plan, promoting stable growth that will benefit our company, our vendors, and most importantly, our loyal customers for many years to come."
New Porsche Dealership Opens in Wilmington
In addition to the Sportsman's Warehouse opening in Wilmington, there's a new luxury car dealership on the way. Porsche will gain a new dealership in Wilmington that is relocating here from Fayetteville. Baker Motor Company has made the acquisition and is moving the dealership to New Centre Drive.
This is near the new outdoor shop that opens tomorrow. The new dealership in town will be called Porsche Wilmington. Although operations are open as of today, there is a new 22,000 square foot facility planned to break ground in just a few weeks.
Tommy Baker of Baker Motor Company announced, "We are thrilled to bring Porsche to Wilmington. It has been an absolute pleasure over the past year and a half to be part of the Wilmington community, and we're eager to expand the luxury automotive offerings in coastal North Carolina."
Economic Growth Is Good for Everyone
These positive signs of growth are good for the local economy, and everyone living in Wilmington can benefit. If you're a Wilmington resident in financial trouble, now is a good time to try and get back on track with your debt whether you're maxed out on credit cards or behind on our mortgage.
If you're behind on secured debt, like a car or home loan, but want to keep the asset and have equity to preserve, Chapter 13 bankruptcy can help. This is a repayment plan that allows you time to catch up on past-due balances while also discharging some portion of unsecured debt like credit cards.
For those that are current on secured debt or have no secured debt but lots of unsecured debt, Chapter 7 may be preferable. This bankruptcy chapter takes just a few months from start to finish and can wipe out medical bills, credit card debt, some older tax debts, and signature loans.
How Can You Benefit From Bankruptcy?
Bankruptcy plans are available for Wilmington consumers starting as low as zero down. Chapter 13 bankruptcy plans take three to five years to complete while Chapter 7 takes just a few months. Depending on your financial circumstances, one chapter might be better than another – or a different solution.
When you come in for a free bankruptcy consultation, you should bring in all your financial and debt documents so the attorney can accurately assess your circumstances and give you the best advice. No recommendation should be made without a thorough review of your finances.
And, no matter what an attorney recommends, the decision is ultimately yours to make even if a lawyer tells you one chapter versus the other might be better for you. Since it's your financial future, it's your decision. If you do decide to file, the process can usually be started the same day.
To find out more about the benefits of North Carolina bankruptcy, contact the Law Offices of John T. Orcutt. Call +1-919-646-2654 now for a free Wilmington bankruptcy consultation at one of our convenient locations in Raleigh, Durham, Fayetteville, Wilson, Greensboro, Garner or Wilmington.