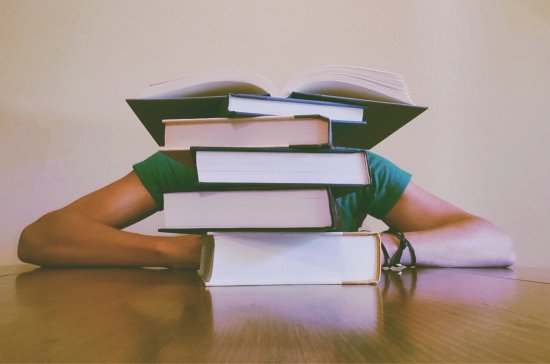 New class action suit promises hope for student loans in bankruptcy
Image via Pixabay
You may have heard the prevailing misconception that student loans are not dischargeable in bankruptcy. This is misinformation and, in fact, among those who request relief, roughly 40% get a partial or total discharge of school debt in bankruptcy. The issue is that less than one-half of one-percent of bankruptcy filers ask for help with student loans. Now, a recent class action suit against student loan lender Navient could make it even easier to discharge student loans in bankruptcy.
Navient and student loans
The fight for student loans to be dischargeable through bankruptcy took on a new dimension this month as a Texas bankruptcy judge allowed a class action suit to move forward against Navient. It may be a ground-shifting case that could improve outcomes for private student loan borrowers stuck with unaffordable debt if they borrowed for a use other than qualified classroom study programs.
The class action is against Navient, one of the largest student loan lenders in the US. It was filed last year and accuses Navient of illegally collecting on loans that were discharged in bankruptcy. There is a distinct difference between private and federal student loan outcomes in bankruptcy. Federal loans are carved out for special protection, and you must take an extra step to get them discharged. Private loans are still viewed as consumer debt, but lenders want the same protection federal loans enjoy.
Class action suit moves forward
Despite Navient's attempt to get the case dismissed, the judge green-lit it to move forward. Navient will likely appeal the decision, but the thumbs-up to proceed is a positive step forward in the movement to broaden student loan discharge in bankruptcy. This case focuses on special types of loans that are outside what is considered "normal" student loan borrowing.
The borrowed funds in question are for unaccredited education expenses. Bankruptcy courts have limited discharge on student loans that are to cover a qualified "educational benefit" such as:
Federal student loans
Programs funded wholly or partially by a non-profit institution like a school
Private student loans for qualified or accredited higher educational expenses
The bankruptcy judge, in his order regarding the class action suit, questioned the tenet of "educational benefit" that Navient used to try and carve out loans from bankruptcy discharge. If the loans are NOT for an educational benefit, they can be discharged in bankruptcy.
This may include non-qualified education loans such as those used for:
Test preparation programs
K-12 expenses (i.e., non-higher education debt)
Some career training programs
Testing expenses (such as the cost of bar exams, etc.)
Tutoring expenses
Many other non-school costs
With more than 16,000 borrowers tied to the class action lawsuit, the outcome of the case could shake up Navient significantly. At issue is a legion of borrowers who got relief on their private loans from Navient via bankruptcy but then were subject to collection efforts from Navient trying to get the money out of them claiming the loans were not eligible for bankruptcy discharge.
Discharging student loans in bankruptcy
While attempting to discharge federal student loans is more burdensome, it can be done. Private student loans are easier to discharge since the North Carolina statute of limitations applies as it does to all other consumer debt aside from federal student loans. For federal loan discharge, your lawyer must file a separate action called an Adversary Proceeding.
You must also demonstrate that repaying the debt would cause undue hardship. It's extra effort, to be sure, but can be well worth it if you can shed or reduce student loan debt and enjoy some peace of mind about your financial future. If you're drowning in student loans, why not schedule a free bankruptcy consultation to see if you qualify for debt relief?
To find out more about student loans and North Carolina bankruptcy, read reviews from satisfied clients then contact the Law Offices of John T. Orcutt. Call +1-919-646-2654 now for a free student loan bankruptcy consultation at one of our locations in Raleigh, Durham, Fayetteville, Wilson, Greensboro, Garner or Wilmington.