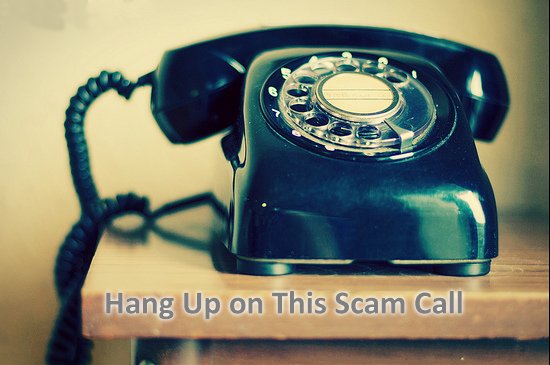 Consumer scam alert for bankruptcy filers
Image Source: Flickr User Vincent_AF
It's another day, another new scam. It seems like criminals are constantly finding new ways to bilk hard-working North Carolina consumers out of their money. Today's consumer alert from the Law Offices of John T. Orcutt is about a recent scam that specifically targets bankruptcy filers. Here's what you should know.
National Association of Consumer Bankruptcy Attorneys (NACBA) warning
The NACBA is a prestigious organization of bankruptcy attorneys dedicated to protecting consumers and one of our lead attorneys, Ed Boltz, is President of the NACBA. The NACBA recently released a notice for consumers that have filed bankruptcy to be on the lookout for scammers posing as attorneys.
These con artists access rosters of bankruptcy filers and then use caller ID spoofing software to make their phone numbers appear as coming from the law firm that the consumer used to file their bankruptcy petition.
The scammer calls and says they are with your attorney's office, and you must pay up a sum immediately to satisfy a debt that was not included in your bankruptcy filing. The con artists will usually make a threat that you could face jail time, repossession of property, or something else unsettling to scare consumers.
Scammers convince consumers to send money with threats backed by info
By checking out info on publicly accessible websites (but that are not known to most people), a resourceful scammer may have enough information to convince you they are calling from your attorney's office.
Some of the info that can be accessed by those who know where to look includes your attorney name, your case file number, the list of your creditors, and info on your assets. With enough info in hand, a persuasive con artist may be able to convince a consumer they are legitimate.
Usually, the calls are placed after hours so the victim can't contact the attorney's office to verify the claims. They are then pressured to wire money or use Money Pak or other instant cash solutions to send money to avoid the action being threatened – arrest, repossession, etc.
How you know you're being scammed
Scams like this rely on fear – no one wants to be arrested or have their car or home taken. Usually, it's a very immediate threat like jail that is utilized because this is terrifying to most people. However, being jailed for consumer debt is not legal in the US and definitely not part of the bankruptcy process.
The second sign of any scam is the insistence that you send money immediately by means that are untraceable like an instant money card, Western Union wire, etc. The scammer wants money that you can't get back from them when the ugly truth comes out.
Third, the after-hours call is a sign of a scam. Bankruptcy lawyers keep regular business hours, and the bankruptcy courts are not open late so there is no late night urgent debt-collection matter that can be tied to your bankruptcy filing. Plus, all debts have a stay of collection when you file.
How to shut down this scam
If you have filed bankruptcy and get a call like this, don't engage with the caller, just hang up the phone. Don't give them any personal information or give them a chance to scare you into handing over money. Just end the call by hanging up and alert your bankruptcy attorney when their office is next open.
The NACBA stated in its warning on this scam alert that: "under no circumstance would a bankruptcy attorney or staff member telephone a client and ask for a wire transfer immediately to satisfy a debt. Nor would the bankruptcy attorney and staff ever threaten arrest if a debt isn't paid."
Also, no bankruptcy attorney will call and threaten you with jail over a debt. Bankruptcy attorneys NEVER threaten consumers – they are your advocate that fights to protect you and will never take advantage of your debt to make threats or demands like this.
Find out more about consumer bankruptcy
Please note that fear of this scam should not stop you from filing consumer bankruptcy if you have debts piling up that you can't pay. Scams don't hit everyone, and now that you know this information, you can shut the scammer down by simply hanging up your phone and ignoring the demands.
Chapter 7 bankruptcy can help you immediately get rid of credit card debts, medical bills, older tax debts and other obligations. Chapter 13 bankruptcy allows you time to catch up on house and car payments, possibly shed a second mortgage, and may be able to lower your auto loan interest rate and payments.
To find out more about bankruptcy in NC, contact the Law Offices of John T. Orcutt. Call +1-919-646-2654 now for a free North Carolina bankruptcy consultation at one of our locations in Raleigh, Durham, Fayetteville, Wilson, Greensboro, Garner or Wilmington.