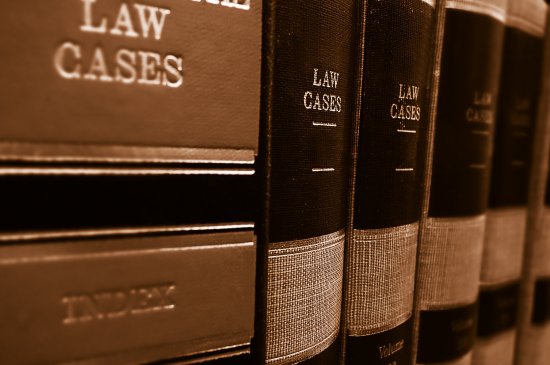 Student loan servicer Navient facing another lawsuit
Image via Pixabay
Student loans can be burdensome, but Public Service Loan Forgiveness (PSLF) offers hope to millions of borrowers. This program offers debt relief through service to police, firefighters, teachers, nurses, social workers, and other public servants. But now, a new class-action lawsuit accuses federal loan servicing company Navient of shortchanging student loan borrowers and making their road to debt discharge needlessly difficult and, in some cases, impossible.
Lawsuits against Navient
There is a new lawsuit filed this month against Navient that's just one of a series that says the loan servicer harmed borrowers. The Consumer Financial Protection Bureau (CFPB), along with attorneys general from Illinois and Washington state, launched a lawsuit against Navient last year. The AG of California filed a few months later in a similar suit. Pennsylvania's attorney general also joined the fray.
Navient is the new name of Sallie Mae, a name instantly associated with student loans. The suits accused the loan servicer of "systematically and illegally failing borrowers at every stage of repayment." The latest suit, a class action, was filed by the American Federation of Teacher relates directly to PSLF while the other suits pertain to borrowers at large. Neither speaks well of Navient.
How PSLF Should Work
Public Service Loan Forgiveness was established more than a decade ago to offer student loan discharge for remaining balances after 10 years of qualified public service while making consistent payments. All 120 payments must be made on time, and there are some other requirements to meet. It was in 2017 that the first group of borrowers should have been eligible for discharge, but there has been a rash of problems.
Out of nearly 30,000 applicants for loan discharge, less than 100 were approved. That's an astonishingly low rate of success. Denials were based on wrong loan type, missing information, and other shortfalls. Borrowers should be able to make lower income-driven payments for a decade and then have remaining balances discharged.
The PSLF Navient lawsuit
The teachers union is accusing Navient of encouraging borrowers to sign up for repayment programs and forbearance options that disqualify them for PSLF. Part of the accusation is that the loan servicer did this for profit. Anyone pursuing PSLF shifts from their current loan servicer over to the Pennsylvania Higher Education Assistance Authority.
If loans rolled over to another servicer, Navient would lose revenue because they get paid on a per-loan basis. Roughly 32 million student loan debtors could potentially qualify for PSLF, so this lawsuit has a far-reaching potential impact. The leader of the Teachers Federation accused Navient of "deliberately broken" promises to borrowers.
Other Navient lawsuits
The PSLF suit is disturbing, as are the accusations from the other cases filed against Navient. The CFPB and attorneys general suit says that Navient didn't properly apply payments to accounts, pushed borrowers to pay more than required, hid information that would allow borrowers to seek lower payments, lied to borrowers about co-signer release, and ruined credit scores of disabled and veteran borrowers.
The CFPB's accusations against Navient center around low-quality loan servicing including refusal to help people sign up for income-driven repayment and instead pushing them to forbearance and deferment, which offer worse outcomes for borrowers but were easier for Navient to administer. The CFPB lawsuits apply to both private and federal student loans while the teacher suit only to federal loans for PSLF purposes.
If you're looking forward to student loan discharge under Public Service Loan Forgiveness, these lawsuits are ones to watch. Check with the Department of Education's blog and site for more information on what you should be doing to ensure you qualify for discharge of your debt under PSLF.
Another option is to pursue student loan discharge in bankruptcy if you meet the requirements of undue hardship. To find out more, read reviews from our clients then call +1-919-646-2654. Contact the Law Offices of John T. Orcutt for a free student loan debt consultation at one of our locations in Raleigh, Durham, Fayetteville, Wilson, Greensboro, Garner or Wilmington.