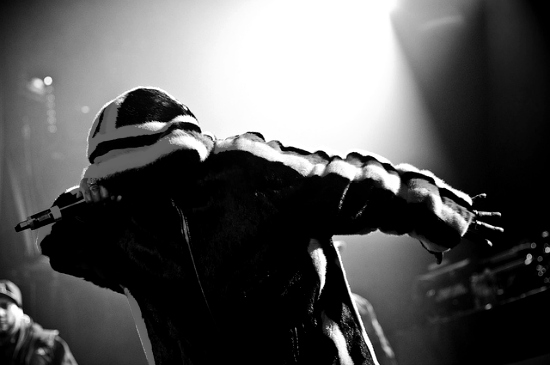 Hip-hop star Petey Pablo files third bankruptcy
Image Source: Flickr User Marnie Joyce
In today's celebrity bankruptcy alert, we look closer to home at a North Carolina celebrity who filed his third Chapter 13 recently. Moses Barrett III, who performs under the name Petey Pablo, filed bankruptcy on April 15 for what seems to be primarily tax debts owed to the Internal Revenue Service and the North Carolina Department of Revenue.
Petey Pablo's Claim to Fame
Rapper Petey Pablo is known for his song Freek-a-Leek and last year enjoyed a bump in fame when he scored a guest spot on Fox's hit show Empire. Pablo played Clyde, a prison buddy of headline character Lucious Lyon (Terrence Howard).
Pablo had loaned Howard a couple hundred dollars when the actor lost his wallet over a decade ago and Howard repaid him with a guest spot on the show. The appearance netted Pablo a $15k payday plus the opportunity to write four songs which likely also produced income.
Petey Pablo's Chapter 13 History
This is Moses Barrett's third Chapter 13 bankruptcy within the last seven and a half years. He first filed in October 2009, listing assets of approximately $560k and debts of roughly $850k. That first bankruptcy case was dismissed seven months later in April 2010 for failure to make plan payments.
Within five months of that Chapter 13 case dismissal, Barrett filed another bankruptcy petition, but that case was likely complicated by his September 2010 arrest for attempting to sneak a handgun through airport security at Raleigh-Durham International Airport.
Barrett's second Chapter 13 was dismissed in December 2010 for failure to make plan payments, just as his prior Chapter 13 was. A year later, in September 2011, he was sentenced to 35 months in prison for his gun charge.
He served two years and was released in March 2014, four months ahead of his scheduled release date. Barrett said he was planning on a music comeback, landed the Empire gig in October 2015 and has continued to work on music for the Fox show.
This go-round with bankruptcy, Barrett listed assets and liabilities of $50k or less, which is significantly less than his prior filings, but was able to pay almost $3k up front for attorney and filing fees. The case was filed last month in the Raleigh bankruptcy court, which is in the Eastern District.
What We Can Learn from Petey Pablo's Bankruptcy
There are a number of lessons to be learned from these bankruptcies. First, if you try and fail at Chapter 13, the law does allow you to try again. However, you may not enjoy the full protection of the stay on creditor collection if you file more than one Chapter 13.
Second, Chapter 13 can help you deal with income tax delinquencies. If you filed your tax returns on time and the debt has been outstanding more than a couple of years, you may be able to get the debt discharged if you qualify for Chapter 7. With Chapter 13, you may be able to get onto a repayment plan to pay back the tax debts over a three to five-year repayment plan.
Third, if your income changes drastically, as seems to be the case with Petey Pablo, bankruptcy can help you get your finances back on track.
Find Out More about North Carolina Bankruptcy
If your finances are troubled, and you owe credit card bills, back taxes, and other debts you can't afford, bankruptcy may be a solution to get you the fresh start you deserve. Contact the Law Offices of John T. Orcutt for a free North Carolina bankruptcy consultation today.
Call +1-919-646-2654 now for a no obligation appointment at one of our locations in Raleigh, Durham, Fayetteville, Wilson, Greensboro, Garner or Wilmington. Get the peace of mind and financial fresh start you need.