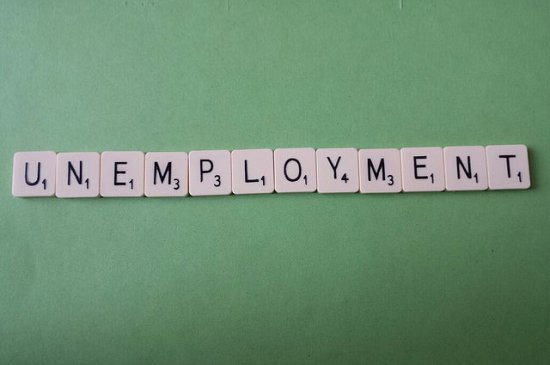 North Carolina unemployment stagnant
Image Source: Flickr User Jeff Djevdet
North Carolina's overall unemployment rate continues to stall at about 5.6% and has been flat for the past year. What does this mean? The national rate has dropped to 4.9% while we're stagnating in the Tar Heel State. Are you stuck jobless? Or are you underemployed? What can you do with your finances when you need a new job, but there's none to be found?
#1 Cut spending
If you cannot find full employment or are stuck without a job, it's definitely time to slash your spending as much as possible. That means cutting the cable TV, eating out, clothing budget, and anything else you can trim down. Consider what you can live without until things get better. Living on credit is one of the worst things you can do and trying to keep up a lifestyle you can't afford just isn't smart.
#2 Consolidate
Can you look at options to keep you afloat until the North Carolina jobs picture improves? If you own a home, consider renting out a room. If you're renting, could you move back in with your parents until things pick up? Of course, no one wants to take a step backwards, but if it can keep you going until things get better, consolidating where you can is smart. Do you have two cars but can make do with one?
#3 Don't dig into retirement savings
Your 401(k) should be considered sacrosanct. Borrowing against your 401(k) or withdrawing funds to cope with debt is not a good idea. If your home is upside down on equity and you can't afford the payments, letting it go can be better for your long-term finances. Draining your savings to keep a home that's not a good investment isn't a wise choice even if you hate the idea of giving up your home.
#4 Consider retraining
Is your job field obsolete or heading in that direction? Do you need an advanced certification to land a job? Investing in education, even if it means taking out a student loan to do so, may be your best hope for long-term financial health. Avoid for-profit schools and private student loans and only borrow the minimum to get the training you need to improve your employment outlook.
#5 Look at bankruptcy
If a pile of bills you can't afford to pay is dragging down your credit score and negatively impacting your job prospects, filing bankruptcy may be a solid approach. Alternately, if you're not in a field where your credit score is part of your job screening, waiting until you have a job and then ditching all the debt that's accumulated while you were unemployed may be a better approach.
Just know that bankruptcy is a sound and legal way to make the most of the fresh start that finding a job represents. If your new job pays enough to cover your living costs – but not the debt you've accumulated while unemployed – Chapter 7 can wipe out credit cards and medical bills you can't pay. Alternately, Chapter 13 can get you on a repayment plan to catch up past-due balances on your mortgage or car loan.
To find out more about the benefits of North Carolina bankruptcy for those struggling to find a job or that have just emerged from a period of unemployment or underemployment, call us today. Contact the Law Offices of John T. Orcutt now for a free appointment. Call +1-919-646-2654 now for a free North Carolina bankruptcy consultation at one of our convenient locations in Raleigh, Durham, Fayetteville, Wilson, Greensboro, Garner or Wilmington.