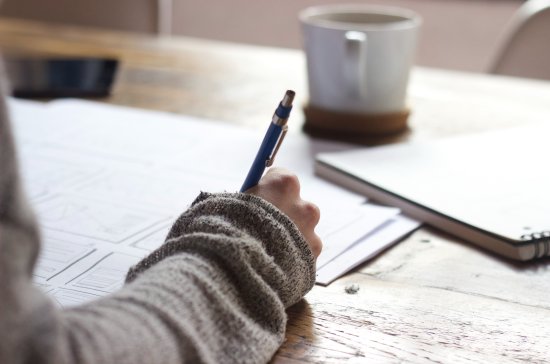 Choose your bankruptcy lawyer wisely
Image by Green Chameleon via Unsplash
When you're so deep in debt that bankruptcy is the only way out of your financial mess, you should know that not every bankruptcy case is the same and not every lawyer is a fit for you. Depending on your choice of North Carolina bankruptcy attorney, your results may vary. It's important to choose someone to rep you who will get you the best results. Check out these seven tips to find the best bankruptcy lawyer for your needs.
#1 Best Representation For The Money
North Carolina lawyers vary in what they charge for bankruptcy services, so you need to find someone who works within your budget. You should also bear in mind that while it feels like you might not be able to afford the legal fees given your debt, your financial situation should be much improved after bankruptcy. Plus, any reputable bankruptcy attorney should offer a free initial consultation so that you can come in and discuss your options and see what it will cost.
#2 Bankruptcy Expertise
Any lawyer can tell you that they can file your bankruptcy case. Some attorneys practice "general law" where they will do divorce, tax, civil, and bankruptcy cases. However, given the complexity of bankruptcy law, you want someone whose practice is solely focused on bankruptcy, and that has years of experience strictly in this niche of the federal law.
#3 Professional Standing And Reviews
Federal law is always changing, so you want to make sure that your lawyer is up on the latest changes in the bankruptcy code. Look for an attorney who participates in professional organizations, who is in good standing professionally, and who has no complaints against them. Also, check out sites like Yelp and Avvo so you can read customer reviews to see what others think.
#4 Comfort Level And Communication
You won't spend a ton of time with your bankruptcy attorney. You will meet them at their office to prepare your bankruptcy petition and then see them at the Meeting of Creditors and perhaps once more in court. The rest of the time, they represent you, and you won't have to appear. That being said, you want to choose a lawyer who puts you at ease and who answers your questions.
#5 Local Attorney
Your bankruptcy attorney should be one who knows the local courts and trustees and has a good working relationship with them. A law firm that is a "franchise" likely doesn't have the same depth of local talent. You want someone who's active in the local courts and has been for years so they can get you the best results.
#6 Small to Mid-Sized Firm
When searching for a bankruptcy attorney, look at small and mid-sized firms to ensure that you get the personal attention that you deserve. Your case will still get processed at a large firm, but you might not get to spend as much time with the lawyer as you want, you might not have all your questions answered, or you might not see timely communication.
#7 Special Circumstances
Not every bankruptcy case is alike. Every situation is different, and if your case involves a small business, student loans, disability, or other complexities, you want to be sure your bankruptcy attorney knows what to do. If any of these apply to you, be sure to ask the lawyer how many cases they have filed that are similar to yours and what was the outcome.
To get the best results in your bankruptcy case, you want a lawyer who will best serve you and put your needs first. Take your time when choosing a bankruptcy attorney and consider meeting with a few before you decide. Ask questions and take notes. Consider whether the advice was consistent, if one lawyer took more time with you than the others, and how you felt with each of them.
To find out more about the benefits of North Carolina bankruptcy, contact the Law Offices of John T. Orcutt. Call +1-919-646-2654 now to schedule a free bankruptcy consultation at one of our convenient locations in Raleigh, Durham, Fayetteville, Wilson, Greensboro, Garner or Wilmington.