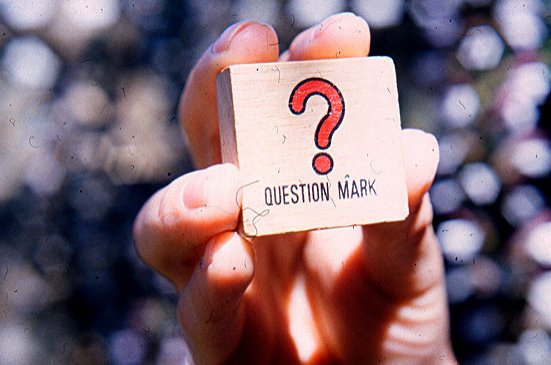 Greensboro bankruptcy questions answered
Image Source: Flickr CC User Karen Eliot
We tend to hear a number of recurring Greensboro, North Carolina bankruptcy questions at our law office. Consumers often have fears or assumptions about Chapter 7 and Chapter 13 bankruptcy filings that aren't quite accurate, so in this two-part series, we answer six common bankruptcy questions.
Today, in part two, we address the final questions on the list. Be sure to check out part one of the series, with more answers to top NC bankruptcy questions.
#4 How Much Are the Legal Fees and Costs to File Bankruptcy?
Legal fees will vary by the complexity of your case and which chapter of bankruptcy you choose. Chapter 7 is cheaper than Chapter 13 because it involves only an initial preparation and filing of forms plus a creditor meeting and a couple of court hearings – then it's done. This is the most affordable option for Greensboro, North Carolina consumers and typically offers the most complete debt relief. Chapter 13 is costlier because it continues for three to five years and requires ongoing work.
The filing fee for Chapter 7 and Chapter 13 ranges between $300-$350. There is also a percentage of your plan payment that goes to the Trustee who manages your case, which will impact your costs – this money does NOT go to your attorney.
Bankruptcy fees vary from attorney to attorney. However, it's important to keep in mind that you'll generally get a better outcome from a more experienced bankruptcy attorney than from a cheaper lawyer that has little experience and/or no expertise in bankruptcy. To find out more about specific fees and costs, you can come into our office for a free Greensboro, North Carolina bankruptcy consultation
#5 How Does Filing Bankruptcy Affect my Credit Report?
Filing bankruptcy will initially cause your credit score to drop. How much it drops will vary and depends on a couple of factors. The first factor is the chapter of bankruptcy you file. The second is what your credit score was before you filed – typically, the higher your score prior to filing, the greater the dip will be.
However, filing bankruptcy is often the best way to increase your credit score in the long term. If you're behind on payments on your credit card and medical bills, your score is likely already falling every month and will continue to fall until the items age out and drop off your credit report (which takes seven years), or until you find some other method of debt intervention to deal with the ongoing delinquencies. Filing bankruptcy will put an end to this credit score free fall.
Once you get your bankruptcy discharge, you can begin immediate work on improving your credit score. If you're diligent, your score can be back on track and start improving drastically within a year of discharge. The main thing is that you'll stop the monthly dings to your score because of maxed out cards, late payments, and collections activities.
#6 What Happens During the Free Bankruptcy Consultation?
The Law Offices of John T. Orcutt offers a free initial bankruptcy consultation to all new clients. At this appointment, you're encouraged to bring in all of your financial documents so we can get an accurate look at your financial situation, including income, debts, pending collections, lawsuits, liens and so on. Once we've assessed this information, we can advise you on whether bankruptcy is a good solution to your problems.
If bankruptcy is not a fit, we'll tell you that upfront and recommend other courses of action. If bankruptcy is a good fit for your financial problems, we'll explain the difference between Chapter 13 and Chapter 7, and the potential outcomes for each, and offer our best advice for your unique circumstances. In the end, the choice of whether to file – and what type of bankruptcy to file – is yours.
At the appointment, if you decide to file bankruptcy, we can get your petition started and immediately get you on the road to financial peace of mind. If you want to go home and think about it, that's fine too – and if you decide not to proceed with bankruptcy, that's also okay. Regardless, there's no charge or obligation for the initial consultation.
To find out more about the fresh start offered by bankruptcy, contact the Law Offices of John T. Orcutt now. Call +1-919-646-2654 now to schedule your free Greensboro, North Carolina bankruptcy consultation at one of our convenient locations in Raleigh, Durham, Fayetteville, Wilson, Greensboro, Garner or Wilmington.