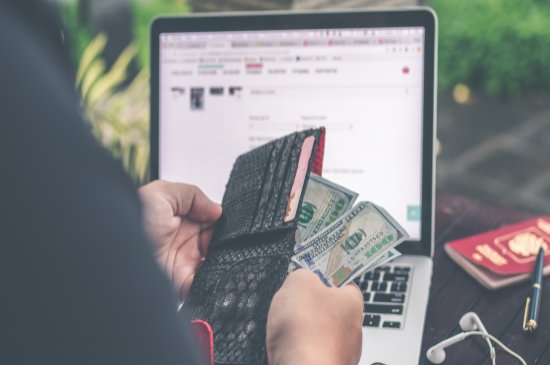 Personal loans are on the rise - do you owe more than you can afford?
Image by Artem Bali via Unsplash
Personal loans are the fastest growing source of consumer debt according to new research. Personal loans increased year over year by double digits, far outstripping growth in other categories. If you have a personal loan you can no longer afford, you may like to know that Greensboro bankruptcy can help. These loans are unsecured, and that means they're usually fully dischargeable in Chapter 7 and can be settled for pennies on the dollar in Chapter 13 (circumstances depending). As long as you took on the debt in good faith, it should be eligible for bankruptcy discharge. Here's the latest on this trend.
Increase in all debt categories
Data from credit bureau TransUnion showed that debt grew across the board in all four tracked categories: auto loans, credit cards, mortgages, and personal loans. The smallest increase came in mortgages, which grew less than 1%, but the good news on that front is there are fewer borrowers trapped in subprime loans.
Credit card debt was the second lowest growth category with this debt increasing year over year by a little more than 2.5%. Subprime borrowers in this category increased debt by greater than the average, so that's a bit troubling. Overall borrower debt increased about $140 per consumer, so that's a pretty modest rise.
The next largest debt increase was in vehicle loans. These grew 4.4% from first quarter 2017 to 2018. Subprime borrowing was up just a bit but by less than 1%. Auto loan average debt increased less than $200 per borrower, and that's not too bad considering the relative size of the debt when auto loans average $15k and up.
The biggest growth area for consumer debt was personal loans which boomed by more than 13%. There was also nearly 8% growth in this category by subprime borrowers which is disturbing, and the average increase in debt was nearly $400. Personal loans can be a sketchy type of debt to adopt, and there are now more than 19.2 million borrowers compared to 16.9 million this time last year.
Personal loans – helpful but problematic
The one bright spot in this news is that delinquency in personal loans dropped by .2% year over year, but the average balance is now at almost $8k. So what are these loans used for and where do they originate? The answers are a good indication of whether this is helpful debt or a warning sign of troubles to come.
Purpose of personal loans: Many people take out personal loans to consolidate credit card debt. That can be beneficial but only if the personal loan interest rate is lower than the credit card interest rate. Plus, if you pay off your credit cards then run them up again, you could wind up with double the debt.
Lenders of personal loans: In the past, these loans came from debt consolidators, banks, and credit unions. Now there's a proliferation of lenders, many of them operating online. Online lenders now account for almost 40% of personal loans. The funds can be accessed fast and conveniently.
Risks of personal loans: The default rate isn't too bad right now on personal loans at just 3.5%. However, if you don't properly leverage the personal loan and re-incur the debt it was used to extinguish, you might wind up in worse shape.
Greensboro bankruptcy and personal loans
Chapter 7 is the most common, fastest, most affordable and effective form of Greensboro bankruptcy. You can file and get a discharge in just a few months. Many types of unsecured debt are dischargeable in Chapter 7 including credit cards, medical bills, and personal loans. This solution may be appropriate if you can't service your debt, your finances are out of control, and your credit score is spiraling.
Chapter 13 is the other consumer bankruptcy chapter available. Consumers that don't qualify for Chapter 7 or that need to catch up on a mortgage or vehicle loan often opt for Chapter 13. It's a repayment plan that lasts three to five years and allows you to catch up on debt. Personal loans may be reduced using this type of bankruptcy, but there's no guarantee by how much.
To find out more about the debt relieving benefits of Chapter 7 and Chapter 13 read reviews from our clients then call us at +1-919-646-2654. Contact the Law Offices of John T. Orcutt to schedule a free Greensboro bankruptcy consultation at one of our locations in Raleigh, Durham, Fayetteville, Wilson, Greensboro, Garner or Wilmington.
Resource: