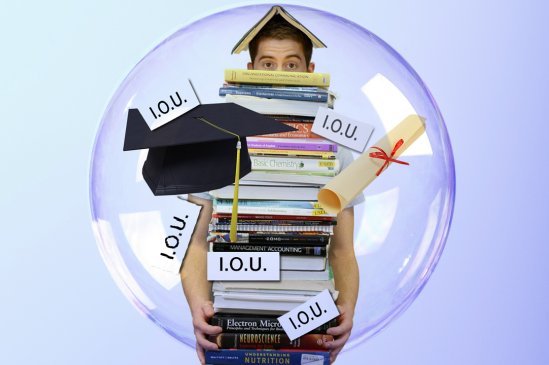 Is PSLF broken?
Image by OTheFool via Pixabay
Student loan debt can be a good thing because it lets many people go to college who otherwise might not be able to. When it spirals out of control, though, it can be devastating. Programs to help graduates conquer their student loan debt are few and far between. One of them that's currently at risk is Public Service Loan Forgiveness (PSLF). There are several problems with the program and an uncertain fate. If you qualify, you should make sure you're on track to get the full benefit.
What is Public Service Loan Forgiveness?
PSLF was established in 2007 to create a path for college graduates saddled with school debt to work their way out from under their student loans by working in public service. Public Service Loan Forgiveness is a program where after 10 years of regular payments on a qualified repayment plan, your remaining balances are forgiven, tax-free.
When combined with an Income-Driven Repayment (IDR) plan, PSLF can be a powerful way to get rid of stubborn debt for good. With an IDR plan, you make payments of roughly10% of your disposable income. So long as you stick with them for 10 years while simultaneously working at a qualifying public service position, you can discharge your debt.
Are you eligible for PSLF?
PSLF is open to full-time workers in government agencies, charitable, and some non-profit organizations. The employment need not be at a federal agency like the IRS. It can be a state or local governmental position, a job in the school system, military branch, or law enforcement.
Some of the positions that may qualify you for PSLF include:
Teacher
EMT
Firefighter
Social worker
Soldier
Police officer
Government agency worker
Certain non-profit positions (AmeriCorps, PeaceCorps, etc.)
First responder
Many others
The first step is to see if your position qualifies you. You can find a complete list of agencies at USA dot gov. Once you're sure that your employer qualifies, the next thing you need to do is make sure your loan qualifies. Direct and Direct PLUS loans are eligible for the program. Even if you tick both these boxes, there are some problems with the program that are frustrating some participants.
Issues with PSLF
The Consumer Financial Protection Bureau estimates that one-fourth of Americans are employed in some type of public service that could qualify them for PSLF. In a recent study, the CFPB showed that a relatively low amount of participation in the program might be due to loan servicers mismanaging the program.  
Many complaints analyzed by the CFPB in its report showed laments of loan servicers miscommunicating how to qualify for the program, providing incorrect or insufficient information, processing delays, errors, and job certification problems that have aggravated the process and made it overly complicated for qualified participants to receive the relief they're due.
Congress is working to fix PSLF
Now that a spotlight has illuminated these problems, Congress is working towards a solution. There is a bill currently before Congress to provide $350 million in PSLF relief for borrowers that were wrongly ruled to be ineligible. If made law, the bill could be a source of relief to many (presuming it's properly administered).
While pursuing PSLF, it's critical to get on an IDR plan to lower what you pay. There is no minimum dollar amount of payments you must make each month under PSLF, only that you make payments under a qualifying plan (which includes IDRs) and that you make the payments monthly, consecutively, and for the set quantity (usually 120 payments) without error.
Bankruptcy may help
While you're waiting on PSLF for forgiveness, it's critical that you can afford to continue your payments without fail. If you're drowning in debt, filing bankruptcy may help you ditch enough other debt to keep up with these so that you qualify for your PSLF forgiveness. In some cases, discharge of student loans is also possible in bankruptcy to those that can prove undue hardship or other eligible circumstance.
To find out more about the benefits of bankruptcy when dealing with student loans, contact the Law Offices of John T. Orcutt today. Read reviews from satisfied clients, then call +1-919-646-2654 to schedule a free bankruptcy consultation at one of our locations in Raleigh, Durham, Fayetteville, Wilson, Greensboro, Garner or Wilmington.
Resources: