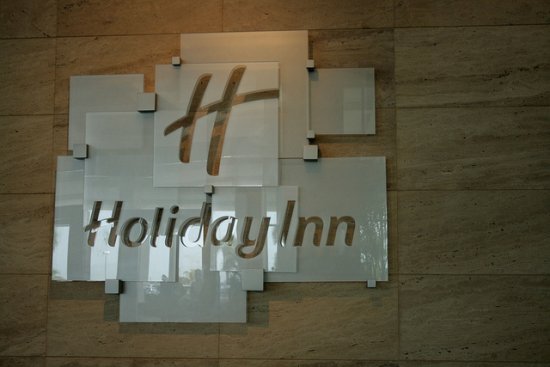 Holiday Inn and associated hotels cyber hacked recently
Image Source: Flickr User Phalinn Ooi
If you've stayed recently at a local hotel here in Wilmington, you might be a victim of future identity theft because of a hack into the systems at nearly 1,200 hotels across the United States, including in North Carolina. InterContinental Hotels Group (IHG) issued a press release about the hack that may have compromised your information if you stayed at a local Holiday Inn or other IHG franchise.
When Did the Hack Occur and Who Was Affected?
IHG announced that malware was installed on their systems and the computer virus may have read magnetic strip information from guest credit cards as they were swiped. The malware was operating between September 29 through December 29 of 2016. IHG also said that the malware struck close to 1,200 hotels in the United States, including a number in the Cape Fear and Wilmington area.
In Wilmington, the Staybridge Suites was one of the locations hacked, as were Holiday Inn Express locations in Southport, Leland, and Wallace. In total, close to 45 North Carolina cities had hotels that were part of the malware outbreak that may have compromised consumer payment information. To see a complete roster of the close to 1,200 affected hotels, scroll down below to "resources."
What Did IHG Say About the Hack and Customer Vulnerability?
InterContinental Hotels Group issued a press release insisting the period of breach ended by the end of December, but the malware wasn't removed until later. The release read, "Although there is no evidence of unauthorized access to payment card data after December 29, 2016, confirmation that the malware was eradicated did not occur until the properties were investigated in February and March 2017."
The statement from IGH went on to say that if a customer's credit card information was pilfered and used, "Payment card network rules generally state that cardholders are not responsible for such charges." In addition to the Holiday Inn, other IHG brands in the Wilmington areas that may have been breached include Candlewood, InterContinental, Staybridge Suites, Hotel Indigo, and Crowne Plaza.
How to Know If Your Information Was Hacked
Wilmington consumers should understand their card information might not be used right away even if it was stolen as part of this breach. If you stayed at one of the IHG chain hotels from the affected list, you should closely monitor the credit card statements from the card you swiped to pay for your stay. If you don't mind the inconvenience, you can ask the card issuer to issue you a new card with a new number.
Should you choose to keep your same card number, closely monitor your statements for any illicit activities. Many card issuers allow you to set up notifications when there's activity on your account. At a minimum, you should scrutinize card statements. If stolen, the card information will remain valid until something on the account changes like your Wilmington zip code, account number or expiration date.
What to Do If You Spot Suspicious Activity
If you do notice unusual activity on your credit card account, contact your card issuer immediately. You have a reasonable window of time to notify a credit card issuer of fraudulent charges. However, if you used a debit card, the window of notification is much shorter. Plus, since your debit card is linked to your bank account, you don't want to let things slide when you've lost money out of pocket.
Once you notify your card issuer of the fraudulent charge, they should reverse it pretty quickly. Wilmington consumers should always make a habit of monitoring all bank statements, and debit and credit card statements, even if there's no breach or fraud suspected. You never know when your card information might be compromised and you want to stop it as soon as possible.
If you're stuck in deep credit card debt, bankruptcy might be a good solution to address your financial crisis. Contact the Law Offices of John T. Orcutt for a free Wilmington bankruptcy consultation. Call +1-919-646-2654 now for a free appointment at one of our locations in Raleigh, Durham, Fayetteville, Wilson, Greensboro, Garner or Wilmington.
Resources: