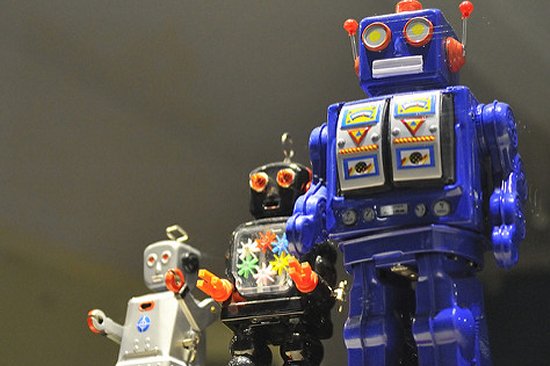 Should you use a robot to take on legal issues?
Image Source: Flickr CC User Rog01
Lawyers sometimes get a bad rap, but they play an invaluable role in helping their clients navigate the court system. It's hard to imagine them being replaced by robots. However, one legal bot developed by a UK teen is racking up serious wins when it comes to parking ticket cases. We wrote recently about the new bankruptcy artificial intelligence (AI)  "robot" that is being tapped to help attorneys with case research, but this is at a whole new level.
Lawyer Robot Fights Parking Fines
19-year old Joshua Browder is a programmer that developed the DoNotPay robot which he claims is the "world's first robot lawyer." The robot has taken on more than 250,00 cases in the UK and NYC and has won more than 160,000 of them. The robot service is free to use and Browder believes its mission is to help those unfairly targeted by local government efforts to rake in unjustified revenue.
Browder told Venture Beat, "I think [parking tickets] are being exploited as a revenue source by the local government." The bot can be seen at DoNotPay(dot)co(dot)uk.
The site says, "DoNotPay has launched the UK's first robot lawyer as an experiment. It can talk to you, generate documents and answer questions. It's just like a real lawyer, but is completely free and doesn't charge any commission." After taking you through a few simple questions, the bot generates text that you can use to write an appeal to avoid your fine (although NC residents shouldn't get their hopes up just yet, as the bot currently isn't available here).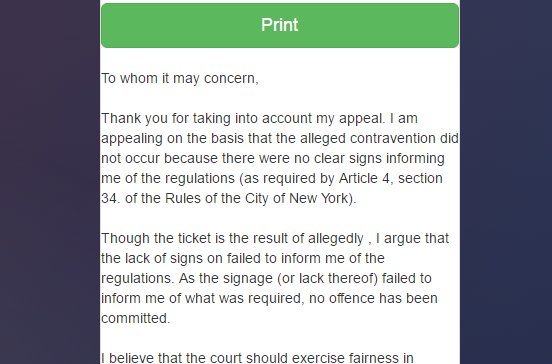 Parking robot takes on government fees
Image Source: DoNotPay.co.uk
Can a Robot Help You in Court?
It's certainly no legal "Terminator" that comes into court with you to "hasta la vista" your tickets, but if your circumstance seems likely for appeal, the bot gives you an appeal letter citing the appropriate section of the law and clearly states why your parking ticket should be canceled based on statutes.
The lawyer robot is already in use across the pond and in New York City and will soon be available in Seattle, Washington, where parking is notoriously scarce, parking fees are astronomical, and parking tickets are a common occurrence. The teen creator also plans to expand the usage of his bot to help refugees who are seeking asylum and need legal assistance.
Browder said, "I feel like there's a goldmine of opportunities because so many services and information could be automated using AI" and lamented that similar tech is being used to order pizza or flowers when it could be helping people with legal matters.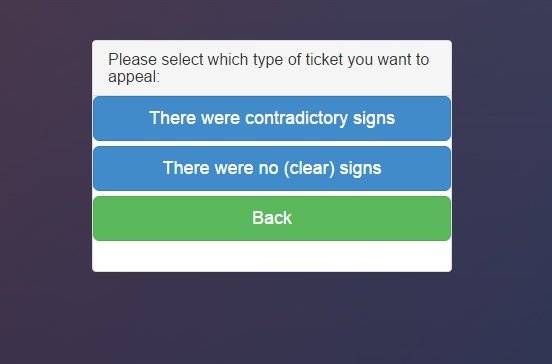 Parking robot takes on government fees
Image Source: DoNotPay.co.uk
Robot or Human Lawyer – Which Is Better?
In simple cases, like parking tickets and small claims court, an automated bot may be able to rapidly assist you in preparing an appeal letter or court documents, making it the perfect solution for many consumers. But when it comes to complex areas of the law, like bankruptcy, you're much better served with an experienced – and human – legal representative who fully understands the nuances of your case and of state law.
If you're deep in debt in North Carolina and looking for a solution, contact the Law Offices of John T. Orcutt today. We specialize in North Carolina bankruptcy, practice solely in the state of NC, and have the experience and expertise you need to get out of debt and get your life back on track today. Call +1-919-646-2654 to schedule a free, no-obligation North Carolina bankruptcy consultation at one of our convenient locations in Raleigh, Durham, Fayetteville, Wilson, Greensboro, Garner or Wilmington today.