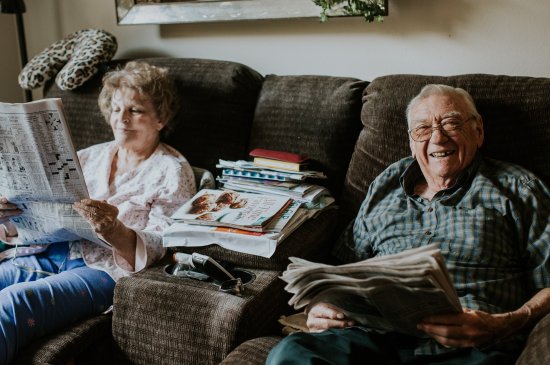 Is senior bankruptcy right for you?
Image via Reshot
Bankruptcy provides the assurance of debt relief and a fresh start to all who choose it. However, in the case of seniors, there are special considerations because of fixed income, medical costs, assets, and equity. Seniors should carefully consider the decision to file. Also, look for a Wilmington bankruptcy attorney with lots of experience with senior bankruptcy and a good reputation.
Senior bankruptcy choices – Chapter 7 or 13?
There are two options for filing bankruptcy. You'd either file Chapter 7 or Chapter 13. A Chapter 7 Wilmington bankruptcy allows you to discharge most unsecured debt within a few months of filing. If you have excess assets that can't be shielded by North Carolina bankruptcy exemptions, these may be at risk with this chapter.
With Chapter 13 bankruptcy, you can keep your assets, but you must propose a repayment plan to repay your creditors. The plan usually lasts three to five years. It requires you to tighten your belt and devote all your disposable income to catching up on secured debts like car loans and a mortgage. It can be tough on a fixed income.
Also, consider the following.
How will Wilmington bankruptcy affect your retirement accounts?
Your retirement accounts are to fund your golden years. They are your insurance for those years when you don't want to work, can't work, or when you're past your prime earning years.
In both Chapter 7 and 13 bankruptcy, federal law shields most retirement funds. You're allowed to keep everything in the account, meaning the exemption amount is unlimited. In most cases, these funds are safe from any debt, debt collector, and in bankruptcy.
There's an exception though - there are caps on traditional and Roth IRAs. Any money you have in those accounts is only exempt up to a total of $1.2 million. So, you need to keep an eye on what kind of retirement account you have. Although with a million in an IRA, you're probably doing okay.
How does income affect senior bankruptcy?
The situation with your income is a bit trickier in Wilmington bankruptcy. In Chapter 7 bankruptcy, all Social Security and disability income is exempt. That makes it much easier to pass the Means Test and qualify for Chapter 7.
Chapter 13 is different. All your income, including Social Security, is considered to determine how much disposable income you can spare to repay your creditors. If you have income apart from Social Security, it will factor into both Chapter 7 and Chapter 13 and affect your case outcome.
Can you keep your house?
Many seniors either own their homes outright or have significant equity in their house. North Carolina exemptions protect $35k of home equity for individual bankruptcy cases, and a couple can shield $70k of equity in joint bankruptcy.
If you have a mortgage and are current on payments, that helps seniors filing Wilmington bankruptcy. If you're behind on payments, Chapter 13 allows you the chance to catch up on payments and keep your home. Chapter 7 outcomes vary with a delinquent mortgage.
Should you file Wilmington bankruptcy?
There's a lot to consider when evaluating whether to file bankruptcy. First, you need to know if it's the right fit for you. That's a conversation to have with a reputable North Carolina bankruptcy lawyer.
It's possible that your income and assets will be protected even without filing bankruptcy. Creditors can't touch your Social Security income, and garnishments are rare in North Carolina. 
So, think carefully on your decision to file. It's best to have a thorough consultation with a qualified bankruptcy attorney to discuss your unique circumstances. To find out more, read reviews from our clients, then call +1-919-646-2654.
Contact the Law Offices of John T. Orcutt to schedule a Wilmington bankruptcy consultation at one of our locations in Raleigh, Durham, Fayetteville, Wilson, Greensboro, Garner or Wilmington.