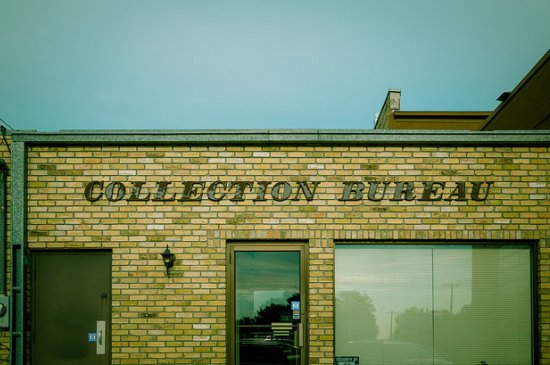 Stop debt collection with bankruptcy
Image Source: Flickr User Tony Webster
There are many downsides to being stuck with debt you can't afford, but one of the worst is dealing with debt collectors. When you first fall behind on a bill, the original creditor will typically refer the debt to an internal collections department. Bill collectors for the original creditor are often more polite than "professional" collectors. However, once your debt is referred to an outside collections agency – or sold to a professional debt collector, you will likely find that the collection efforts get increasingly more aggressive.
Debt Collectors Have Limitations, Creditors Have Fewer
The primary protection that shields consumers from debt collector harassment is the Fair Debt Collection Practices Act (FDCPA). This limits collectors' activity and is enforced by the Federal Trade Commission (FTC). The FDCPA aims to protect consumers from abusive, deceptive, or unfair practices by debt collectors. The FDCPA only applies to debt collectors that are collecting a debt that you owe to other companies and does not apply to the original creditor.
Some of the things that debt collectors are not allowed to do:
They can't call you before 8 am or after 9 pm unless you have permitted them.
They can't call you at work if you've told them you're not allowed personal calls there.
They can't lie and say they're an attorney or represent an attorney if they don't.
They can't tell you they will sue you if they don't plan on filing suit.
They can't threaten you with physical violence, prison, or use profanity.
Unfortunately, when it's the original creditor, such as the credit card issuer, they can call you at work or inconvenient times (but not the middle of the night, for instance). Original creditors have more latitude because the FDCPA doesn't apply to them.
Supreme Court Hits Debtors with Ruling
A recent Supreme Court ruling represented a strike against consumer rights when the high court decided to carve out an exception to the FDCPA for debt buyers. On June 12, 2017, the Supreme Court ruled that a debt buyer is not a "debt collector" and therefore the consumer protection act doesn't apply to them.
To be considered a "debt collector" the court said, you must be collecting on behalf of another party for a debt that they own. But since debt buyers buy debt, it becomes theirs, and they're not collecting on behalf of a third party. That allows them the exception. Many consumer watchdog groups are concerned with this ruling – and rightly so – because many debt buyers are notoriously aggressive.
How Bankruptcy Helps – No Matter Who's Collecting the Debt
The good news for those struggling with unmanageable debt is that bankruptcy can help no matter if the original creditor is pursuing you, or a debt collector, or even a debt buyer. There are two types of consumer bankruptcy – Chapter 7 and Chapter 13 – and both come with an immediate benefit when it comes to debt collection.
By law, the moment your bankruptcy case is filed by your attorney, all debt collection efforts must stop – that includes those from creditors, professional debt collectors, and debt buyers. If you are contacted after the filing, you simply tell them that you filed bankruptcy, and offer the case number and your attorney's contact information. Most will end the call ASAP.
Bankruptcy Law Is Unforgiving on Debt Collectors
Whether they're collecting on debt they own or not, bankruptcy law offers a more effective debt collection remedy than the FDCPA. If a creditor or collector violates the automatic bankruptcy stay against collections, they can be fined severely and for each infraction. That's not something they want and will typically go out of their way to avoid.
If you can't afford the debt you owe, North Carolina bankruptcy might be the answer you need. To find out more about the benefits of bankruptcy and how the automatic stay on collections offers immediate peace of mind, contact the Law Offices of John T. Orcutt now. Call +1-919-646-2654 now to set up a free North Carolina bankruptcy consultation at one of our locations in Raleigh, Durham, Fayetteville, Wilson, Greensboro, Garner or Wilmington.