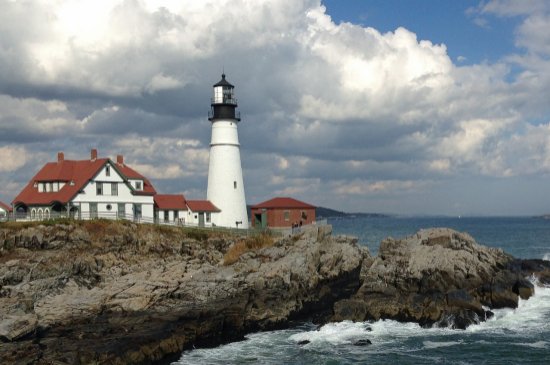 Unload your student loan burden in Maine
Image via Pixabay
If you're struggling with your student loans, one approach you might not have tried is to pack up and move. No, we're not suggesting you run away from your responsibilities. But in this case, there could be an opportunity to relocate to get a better deal on your college debt. The state of Maine is offering graduates a chance to live and work in the state and pay off student loans faster than expected.
Maine Offers Tax Credit for Student Loan Holders
Under a program called the Educational Opportunity Tax Credit, Maine is encouraging graduates from all over the US to come live and work in the state in exchange for tax credits based on student loan payments to offset state income taxes.
Although the program varies based on when you graduated and whether you're originally from Maine, it generally allows you to subtract whatever you've paid on student loans from your Maine state tax obligations.
How the Tax Credit Works
So, for instance, if you paid $2,400 in student loans ($200 a month all year long) and your income tax debt for the year is $2,500, then you would owe Maine just $100. They'll treat the amount paid on student loans as if it was a tax credit, not a deduction.
The concept of tax credits versus deductions is a big deal. A deduction (as is allowed on student loan interest on federal taxes) lowers your taxable income and therefore your taxes. In this example, if your taxable income were $37,400, the $2,400 would drop your taxable income to $35k.
If your tax rate were 15%, that would drop your tax liability from $5,610 down to $5,250. That's a net reduction in taxes of just $360. Tax credits are much more powerful because they drop the taxes you owe on a dollar to dollar basis. These are preferable, so Maine's offer is tempting.
STEM Advantages in Maine
Some high-need jobs, like positions in STEM (Science, Technology, Engineering, Mathematics) disciplines, offer an even greater advantage. If your student loan payments exceed your tax liability for the year, Maine will refund you the difference.
For instance, if you paid $3,000 in student loans and your tax liability was $2,000, the state of Maine would cut you a refund check for $1000. That's a nice incentive and a promising way to attract top talent to the state while also helping graduates with student loans.
Why is Maine Offering the Incentive?
Why is Maine going to such lengths to help people pay their student loans? It's not altruism on the part of the state. It's practical. The state of Maine has an aging population and a diminishing workforce with tons of jobs left unfilled.
Maine has one of the oldest populations in the US, with the average age being around 43 years. The average is five years older than the US overall. The state set up this tax incentive to attract younger workers who can help drive the economy and fill open jobs.
Program Expanded Beyond Locals
The tax credit program for student loan originally intended to encourage young residents to stay in the state after graduating college. To qualify, you had to be a Maine resident who attended college there. But now, it is available to graduates from all over the country.
It doesn't matter where you graduated from, what you studied, or if you're originally from Maine. The only requirement is that you must have graduated after 2016. You can find more details about the program in the link below.
Solutions to the Student Loan Crisis
More than 44 million Americans owe a staggering $1.5 trillion in student loans. With average debt per consumer climbing rapidly, borrowers need solutions. The federal government offers some help for those who work in public service and there are income-driven payment options.
Employers are increasingly considering student loan benefits to entice employees. And now Maine is joining other states that are using student loan assistance to attract top talent to the state. If you're struggling with student loans or looking for loan assistance, one of these programs may be for you.
For those facing undue hardship dealing with student loans, bankruptcy might be the best solution. To find out more, read reviews from our clients, then call +1-919-646-2654. Contact the Law Offices of John T. Orcutt to schedule a free student loan bankruptcy consultation at one of our locations in Raleigh, Durham, Fayetteville, Wilson, Greensboro, Garner or Wilmington.
Resource: