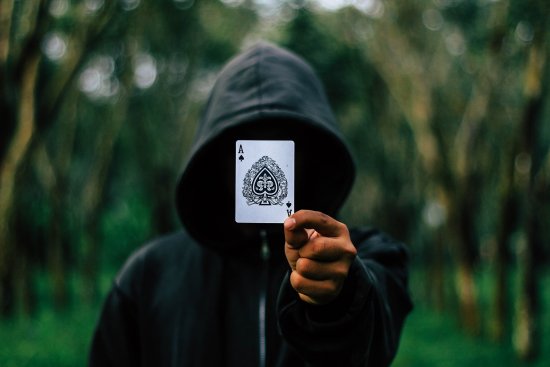 Don't play dangerous games with student loans
Image by Pixabay
This week, Forbes reported a disturbing trend among some student loan borrowers engaging in what's called strategic default. The site reports that there are "intentional" defaulters fighting back at what they call student loan slavery, servitude, and "economic terrorism." While social protest can help change the world, it can also wreck your financial future if you're not careful. For those considering taking a stand by not paying their student loans, here's what you need to know.
Consequences of private student loan default
Of the two types of student loans, federal and private, you stand a better chance with private student debt default. Why? Student loan servicers for private lenders don't have the same all-powerful debt collection options available to them as the federal government possesses. Private student loans are like other types of debt. There are limits on collection and a statute of limitations.
In North Carolina, once you go delinquent on student loans, the clock starts ticking on the statute and lasts three years. That means from the date your debt went bad – the date when you first missed a payment – that's when the three years starts. At the end of that term, if you've not made any more payments or signed an agreement to renew the debt, they can no longer sue you to collect.
Within that three years, though, here's what they can do:
Call, write letters, and pester you to pay the debt
Take you to court to sue you over the debt
If they win in court, they can request a lien on your assets
Report your delinquency to the credit bureaus
Turn you over to a collection agency
Lower your credit score
What a private student loan lender or debt collector cannot do:
Garnish your wages or income tax refunds
Harass you or lie to you to collect the debt
Consequences of federal student loan default
Federal student loan default has much more serious consequences because collectors have broad powers. While private debt collectors must go through the court system, many of the tools available to federal student loan collectors need not jump through hoops. They can garnish your wages, tax returns, and pursue liens against your personal property.
In North Carolina, few creditors can go after your wages, but student loan servicers can. Also, there is no statute of limitations on federal student loans. That means if you don't pay, they can follow you to your grave. Student loan debt collectors routinely garnish Social Security benefits from cash-strapped seniors, which can be financially devastating.
Because of the negative consequences of federal student loan default, it's best to avoid it even if you feel like you want to make a statement or take a social stand. Once you go into default it's hard to dig out, so think carefully before you let things go that far. There are many options to avoid default and pursue a better outcome. Look at these four options:
1. Deferment – This option temporarily stops your student loan payments while you're dealing with financial issues. Depending on circumstances, deferment can stop payments for three years, and interest won't accrue.
2. Forbearance – This option stops payments for up to 12 months, but interest will accrue, which means you'll come out of it owing more than before.
3. Income-driven repayment – This option drops your loan payment to a reasonable percentage of your disposable income and can be as low as $0 a month. After 20-25 years, the government forgives the remaining balance but treats it as taxable income.
4. Bankruptcy – If you can show undue hardship and have extenuating circumstances, you might be able to get your loan balances discharged, tax-free, or significantly reduced in bankruptcy.
If you're stuck with unaffordable student loans, a deliberate default is not a healthy route for most. Once you're in default with federal loans, many avenues are closed off to you including income-driven plans, deferment, and forbearance.
To find out more about your options, read reviews from our clients, then contact the Law Offices of John T. Orcutt. Call +1-919-646-2654 to schedule a free student loan bankruptcy consultation at one of our locations in Raleigh, Durham, Fayetteville, Wilson, Greensboro, Garner or Wilmington.
Resource: Forbes