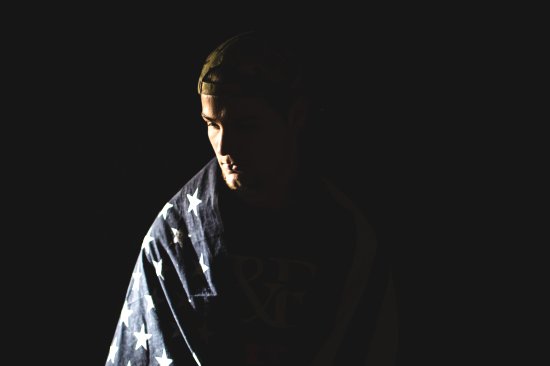 Disabled veterans with student loans - watch your mailbox!
Image by Zack Marshall via Unsplash
Student loans can be burdensome for anyone to repay, but if you're a disabled veteran, they can be overwhelming when you have a chronic medical condition, health care expenses, and are unable to work. Student loan servicers are notoriously unsympathetic about debt even when evidence proves the debtor is unable to pay back loans. A new program offers hope to disabled veterans saddled with unaffordable student loans.
DOE and VA joint-venture on student loans
The Consumer Financial Protection Bureau announced this week a joint effort by the Department of Education and Department of Veterans Affairs to notify affected veterans of the opportunity to ditch unaffordable student loans through discharge. If you've never heard of a disability discharge and you're a veteran with a partial or total disability, this is something to investigate ASAP. However, with this new project by the DOE and VA, help might be delivered to your doorstep.
The DOE maintains a master roster of student loan borrowers while the VA has a separate database of veterans with service-connected disabilities who are unable to work because of their disability. The DOE and VA launched a project to overlay these databases and identify the cross-section of those with both student debt and a service-related disability so that they can notify them of the opportunity for tax-free student loan discharge.
What is a TPD?
If you qualify, the sample letter above shows what communication to expect. The letter alerts disabled veterans that they might qualify for Total and Permanent Disability (TPD) discharge of their student loans. The TPD can extinguish federal student loans and also vanquish service obligations under Teacher Education Assistance for College and Higher Education (TEACH) grants. The program wipes out remaining balances with no tax consequences, which represents far-reaching financial relief.
The letter also lays out follow-up steps for disabled veterans to obtain the tax-free student loan discharge. The letter itself is not notice of the discharge – it's the starting point to pursue the possibility of student loan discharge. The notice provides detailed instructions on next steps. This option fast-tracks veterans for student loan discharge by side-stepping the onerous provision to substantiate their disability since the VA has pre-screened based on confirmation of service-related disability.
Alternatives for student loan relief
If you have a disability that's service-related but not total, you might not qualify for forgiveness under this program, but there are other options for relief available. For those who are partially or totally disabled, but never served in the Armed Forces, there are also avenues to discharge open to you. Bankruptcy discharge is an option to consider if you cannot afford your loans and have a discharge of any type. Anyone eligible for TPD who gets the letter should try that route first.
Anyone else should talk to a local bankruptcy attorney about their unaffordable student debt and other financial circumstances. Like the TPD student loan discharge, bankruptcy discharge of student loan debt is also tax-free. To pursue bankruptcy discharge of student loans, you file your primary bankruptcy case and then your attorney also files an Adversary Proceeding which is a separate case that essentially sues your student loan servicer for relief of your student loans.
Undue hardship and disability
The prevailing standard for student loan discharge is the principle of undue hardship. Federal law set this standard but then failed to define it and left it to the courts to decide. Simply, you must prove that if you're made to pay your student loans, it will make your life unduly difficult and unable to maintain a basic and acceptable standard of living for yourself and your dependents. In the past (and in some courts to this day), the standard of undue hardship is rigorous.
However, there's a growing trend now among judges to relax the standards for undue hardship. Many recent court victories show judicial pushbacks on student loan servicers and greater success among student loan debtors that sue for relief in bankruptcy. If you're a disabled veteran, watch for the TPD notification letter in your mailbox. If you don't qualify for this program, talk to a reputable local bankruptcy lawyer about your options for bankruptcy student loan discharge.
Read reviews from our clients, then contact the Law Offices of John T. Orcutt. Call +1-919-646-2654 to schedule a free student loan bankruptcy consultation at one of our locations in Raleigh, Durham, Fayetteville, Wilson, Greensboro, Garner or Wilmington.
Resources: