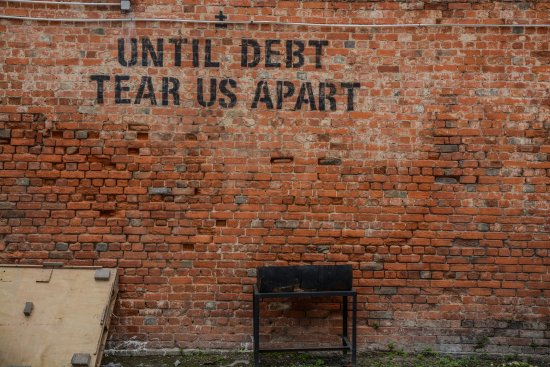 Student loan debt stats that will stun
Image by Alice Pasqual via Unsplash
Student loans continue to plague American consumers with the latest statistics showing that more than 44 million owe student loans for college. It's the second largest segment of consumer debt after home mortgages, and the average debt load continues to rise every year.
Some borrowers manage their debt easily, but for those who can't afford their student loans, the effects can be devastating. Federal student loans are singular in that it's the only type of debt where lenders don't evaluate whether you can afford what you'll borrow.
Here are some other stunning student loan statistics to consider:
Five million are in federal student loan default
Nearly five million federal student loan debtors are now in default. Default has a unique definition tied to student loans. When you miss one payment, you are considered delinquent. When you continue to skip payments until you're 270 days delinquent, you move into the classification of default.
Most defaults are on lesser loans, averaging around $10k. However, once you go into default, interest and fees can pile up, exponentially increasing balances owed. Student loan servicers can garnish your wages, attach your tax refunds, and pursue you indefinitely since there's no statute of limitations.
Private student loans exceed $64 billion
Federal loans are the largest portion of student loans, but private student loans are nothing to ignore. Private lenders have students on the hook for more than $64 billion. Private student loans don't offer the same protections as federal loans but have some advantages.
Private loans may have higher or lower interest rates – it depends on the lender, your credit score, and other factors. Private loans also have a statute of limitations like other consumer debt. However, there are no income-driven repayments or relief programs like forbearance and deferral.
Total student loans near $1.5 trillion
After home mortgages, student loans are the second-largest segment of consumer debt and are close to $1.5 trillion. Average balances for graduates are nearing $40,000, and default is on the rise. As mentioned above, this is a rare form of debt in that federal lenders don't assess credit-worthiness or ability to repay before issuing what might be catastrophically high loans to students.
Student loans have recently risen significantly
Over the last decade, student loans climbed by 58%. Comparatively, auto loans and credit card balances dropped over the same period. College tuition and student loan debt are both rising faster than the US inflation rate. In particular, private college tuition is growing faster.
What to do when you can't afford your student loans
Some students get in over their head with college debt because they don't track how much they've borrowed and take on more debt than their salary can support after graduation. Still others struggle because they don't complete their degree programs and aren't earning at capacity.
Some student loan borrowers face dire financial circumstances because of ill health, chronic unemployment, inability to earn a living wage, divorce, and other major life events. No matter what triggers a personal student loan crisis, it spells trouble.
You can put your federal student loans into forbearance or deferral for a limited time, but this is not a permanent solution. You might be able to get on an income-driven repayment plan to lower your payments, and remaining balances are discharged in 20-25 years, although with tax consequences.
Another solution to consider, when you've exhausted these options or they're not eligible in your circumstances, is bankruptcy. Student loans may be discharged in bankruptcy if you can demonstrate "undue hardship." Some bankruptcy courts are now interpreting this rule more flexibly.
If you're saddled with excessive student debt and struggling financially, talk to the experts at the Law Offices of John T. Orcutt. Read reviews, then call +1-919-646-2654 for a free student loan bankruptcy consultation at one of our locations in Raleigh, Durham, Fayetteville, Wilson, Greensboro, Garner or Wilmington.
Resource: