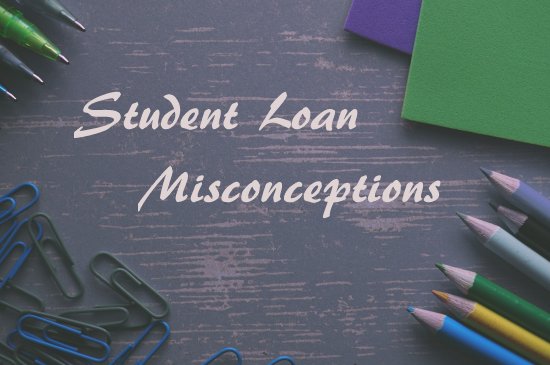 What most people don't know about student loans
Image by freephotocc via Pixabay
Current estimates show 44 million student loan borrowers now owe a whopping $1.48 trillion. That's a lot of debt, particularly when many have no idea the terms under which they are borrowing, the sum of their debt that's accrued, and how much their monthly payments will be once all is said and done.
Student debt is unlike any other debt in how it accumulates and the terms of financing. With a mortgage or auto loan, you get that nice summary sheet that tells how much you borrowed, the interest rate, amount of monthly payments and how much you'll pay to extinguish the debt.
A recent survey by Student Loan Hero found many borrowers are confused about their debt. Here's what the site discovered:
1 – Borrowers don't get how interest accrues
More than half of those surveyed didn't know interest accrued while they were still in school. They had no idea that the amount they borrowed would be much greater upon graduation because of interest that piled up over the years they were in school.
You can wind up graduating with debt that's 10% higher (or even more) than what you initially borrowed depending on your interest rate. You can combat this by paying the interest as it accrues, so you only owe that starting principal upon graduation.
Surveyed borrowers also didn't understand that interest rates on federal student loans are at a fixed rate set when you sign for that particular loan. However, each year's loans may be at a different interest rate so that you have many loans accruing at many rates.
2 – Borrowers think their income determines payments
More than half surveyed by Student Loan Hero thought their loan payments were tethered automatically to their income. However, it's just not true. The default plan is a 10-year repayment which can mean high payments depending on your balances.
To get on an Income-Driven Repayment (IDR) plan, you must apply for it, and then the payments will be based on your disposable income, not your principal. However, the loan term will be much lengthier than the decade on the standard plan.
Another 12% had no idea their servicer could garnish wages if they didn't pay their debt. Another 40% surveyed didn't know that if they refinanced to private loans, they would lose the benefit of IDR and lower payments.
3 – Borrowers don't get how forbearance works
If you can't afford to make your payments due to a temporary circumstance like job loss or illness, you can get forbearance or deferment to stop your payments. Almost half of borrowers think this option freezes their debt so long as they're on an approved hiatus.
In fact, while you're in forbearance, interest accrues, and your student loans can skyrocket. With deferment, the government pays your interest for you. It's also important to know that refinancing into a private loan strips away your rights to deferment and forbearance.
4 – Borrowers don't understand PSLF
Public Service Loan Forgiveness (PSLF) is a valuable facet of the federal student loan program. You can make lower IDR payments for a decade while working in a government, teaching, military, or qualified philanthropic role and then get loan balances forgiven.
Close to three-quarters of those surveyed thought this program extended to refinanced private student loans which is categorically untrue. If you refinance, you lose many benefits and protections that come automatically with federal student loans.
Student loans and bankruptcy
If you're stuck in a position where you can't afford your student loans, deferment or forbearance can temporarily stop negative consequences. From there, you can rehabilitate your loans (if you're in default) and apply for IDR to lower your payments.
But for those who have extenuating circumstances and can prove undue hardship, loan discharge in bankruptcy may be possible. To find out more, contact the Law Offices of John T. Orcutt. Read reviews from satisfied clients, then call +1-919-646-2654 to schedule a free student loan bankruptcy consultation at one of our locations in Raleigh, Durham, Fayetteville, Wilson, Greensboro, Garner or Wilmington.
Resource: