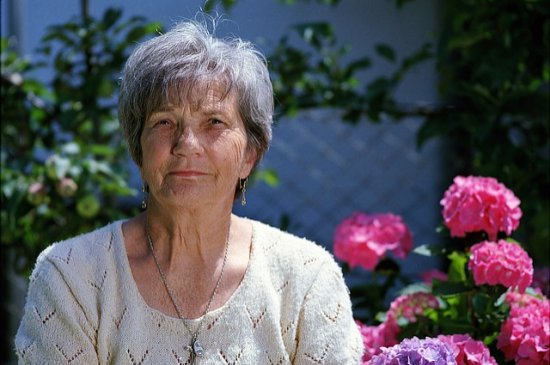 Retiring with student loans is not a good idea!
Image via Pixabay
As you head into your golden years, your prime years of earning big bucks are behind you, and your income usually settles into a fixed situation and is not nearly as high as it once was. If you can't afford student loans now, being stuck with them while in retirement is an even worse prospect. Already too few Americans have enough in the bank for retirement and don't need lingering college debt.
Current savings inadequate
A survey by Go Banking Rates found that far too many people live beyond their means and have little savings. They looked at standard savings and found roughly 35% of American adults have just a few hundred dollars while 34% have nothing saved at all to buffer them in an emergency.  
CNBC reported data that despite the healthy economy, most of us aren't saving like we should and fully half of US adults could face a financial crisis when they try to transition into retirement. The numbers show that 20% of people save nothing from their take-home pay in any type of account.
How much should you save?
Experts recommend socking away at least 15% of what you earn, but only about 16% of people do so. About a quarter of people save in the 6-10% range and about 20% set aside less than 5% of pay. All this means there's nothing in the tank for retirement.
A rep from Bankrate.com said, "With a steady, significant share of the working population saving nothing or relatively little, it's virtually guaranteed that they'll be unable to afford a modest emergency expense or finance retirement."
Why aren't we better prepared?
As to why we're not saving, ask yourself that question, and you'll likely get the same answers that these financial sites found when they polled consumers. The top five reasons for not saving include:
High expenses
Don't get paid enough 
Procrastination
Excessive debt
Don't know why  
When you're living paycheck to paycheck, making it through the month is the primary concern over the distant future of retirement. Unfortunately, that future gets closer every day, and most consumers are woefully unprepared. One of the concerns is that debt category above – and student loans can hit hard there.
What can you do about student loans?
If you're hoping that your student loans will somehow fall off the radar as you head into retirement, think again. Federal student loans have no statute of limitations, and student loan debt collectors have no problem garnishing Social Security benefits, which are already inadequate to support you.
For those who have let their loans go into default or delinquency or have used forbearance and deferment repeatedly, loan balances may be astronomically higher than when you left college and are more unpayable by the day. What can you do? Here are some options.
Try IDR and eventual forgiveness
An Income-Driven Repayment plan can help you lower your monthly student loan payments down to as little as $0 depending on your income and household size. Payments are set based on your financial circumstances, not your loan balances so long as you have qualifying loans.
Then, after 20-25 years of payments, remaining balances are discharged. There's a tax impact, but it's still better than paying a massive student loan bill each month. Retirees can get a lower payment plan if they're on a modest fixed income and this can significantly improve their finances.
Consider bankruptcy
If you're older, on a fixed income, and are past your peak earning years, you might be able to demonstrate undue hardship and see your student loans discharged in bankruptcy. If you qualify, this is great because the discharge is tax-free.
Other circumstances that contribute to "undue hardship" include chronic illness, partial or total disability, perpetually low income, and more. To find out more about shedding student loans in bankruptcy, contact the Law Offices of John T. Orcutt.
Read client reviews, then call +1-919-646-2654 to schedule a free student loan bankruptcy consultation at one of our locations in Raleigh, Durham, Fayetteville, Wilson, Greensboro, Garner or Wilmington.
Resources: