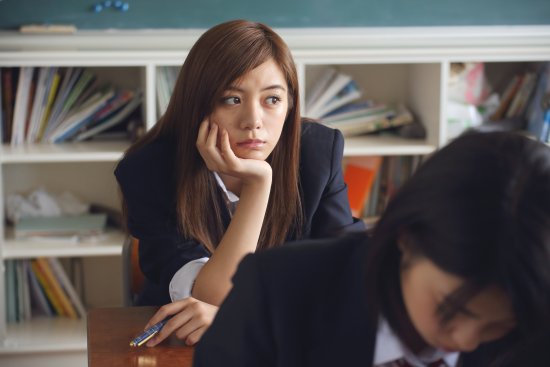 Are student loans holding you back?
Image via Pexels
Student loans are a crisis growing by the day. While many student loan borrowers find a way to afford their loan payments, many others struggle. Some live with a lower quality of life to afford their debt, and many miss out on financial opportunities and delay major life decisions and purchases. It's known that student loan debt slows rates of marriage, starting a family, and home ownership.
CFPB study ties student debt to mortgages
According to recent research from the Consumer Financial Protection Bureau, nearly one-third of student loan borrowers who pay off their college debt early are more likely to take out mortgages in the following year. The CFPB also found that once student loan borrowers ditch their debt, they can pay down credit card balances and reduce other debt.
This recent data supports prior studies and conversations that indicate college debt weighs down graduates and prevents them from kicking off their lives in the way generations before them did. Shedding student loans can be game-changing and let you finally invest in your future, and that often means moving from renter to homeowner.
Student debt spiraling out of control
Student loan debt is notoriously difficult to ditch, and it's unlike any other type of debt you'll have in your life. It now makes up the largest aspect of household debt after mortgages. The latest Federal Reserve household debt report indicates the following cumulative debt levels:
Mortgages $9.38 trillion
Student loans $1.41 trillion
Auto loans $1.23 trillion
Credit cards $.81 trillion
Not only are student loans the second-greatest aspect of debt in American households, but it's also the fastest growing. Student loan debt has more than doubled over the last decade. Unlike other types of debt, federal student loans have no statute of limitations.
What's more, student loan servicers have the power of the federal government behind them. They can garnish your wages, tax returns, and social security payments. They can put the debt on the back burner and come after you at any time because it never expires.
Student loans cause hardship
The ripple effects of student loan debt are far-reaching. American Student Assistance published an informative whitepaper called "Life Delayed: The Impact of Student Debt on the Daily Lives of Young Americans" which revealed the following
35% struggle to buy daily necessities because of student debt
52% said student debt affected ability to buy a vehicle
62% can't save for retirement or invest in other opportunities
55% said student debt impacted the chance to buy a home
Other critical life decisions impacted by student loans include:
53% said student loans affected their career decisions
61% let student loans affect decisions about starting a business
21% put off marriage because of student loans
28% delayed starting a family because of college debt
How to get out from under crushing student loan debt
With no statute of limitations, dealing with student loans is inevitable. Some options to consider include choosing an income-driven repayment plan, pursuing Public Service Loan Forgiveness (PSLF), or seeking relief in North Carolina bankruptcy.
Income-driven repayment
IDR can drop your repayment to as low as $0 a month for 20-25 years with balance forgiven after that. However, any forgiven balances will be taxed by the IRS as if they were income. With payments this low, interest will compound, and by the time you get a discharge, it could easily be 5-10 times what you initially borrowed and leave you with a staggering tax bill.
Public Service Loan Forgiveness
With PSLF, you can pay under an IDR for a decade while working at a qualifying position and see remaining balances discharged after 10 years with no income tax implications. That's good, but there have been some problems with payments misapplied, and there's always the risk the program might end without notice.
Bankruptcy
For bankruptcy discharge, you must demonstrate undue hardship. The law specifies that as the factor to determine dischargeability without defining it. Courts were once strict on interpretation (and some still are), but some judges are now lessening the strictures and allowing greater access to judiciary discharge of student loans – which also comes with no income tax implications.
If you're drowning in student loans, contact the Law Offices of John T. Orcutt. Read reviews, then call +1-919-646-2654 to schedule a student loan bankruptcy consultation at one of our locations in Raleigh, Durham, Fayetteville, Wilson, Greensboro, Garner or Wilmington.
Resource: