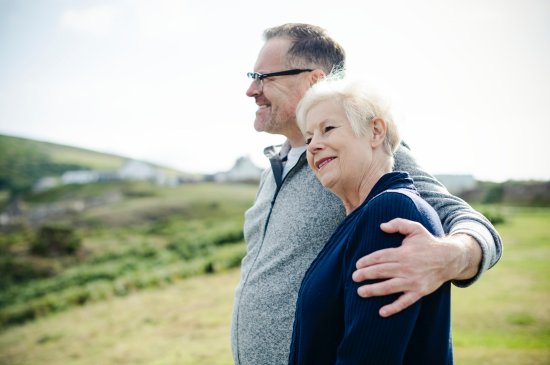 Student loans can plague older Americans
Image via Pexels
When you think of people with student loans, you picture those about to graduate college – not those well into their 60s and 70s, right? Unfortunately, the new reality for many older Americans is that student loans follow them later in life and are a plague on what should be the golden years of retirement. New data from the Federal Reserve shows skyrocketing student loan debt for seniors.
Almost 3 Million Seniors Saddled with Student Loans
Information from the Federal Reserve shows that close to three million American consumers aged 60+ are carrying student loan debt. Over the past 15 years, that number has quadrupled, but how is it growing so fast? Is there a big swath of older America heading back to college and taking out student loans to do so? No. It's nothing like that, but instead a two-fold dilemma.
First is that some seniors have long-standing college debt from back in the day. If you pay your college loans on a traditional plan, they're done a decade after you graduate (or sooner, if you pay them off early). But if you get on an income-driven plan, use forbearance or deferment for some reason, or have a gap in payments, your student loans can linger for decades.
Second is that many older Americans are co-signing or taking out debt to help their children and grandchildren pay for college. Ideally, the person that benefits from the student loan (the child or grandchild) should pay off the loan and not stick grandma and grandpa with it. But if the reality is that they can't afford to pay it either, it can fall back on the family to deal with the younger generation's debt.
How Much Do Seniors Owe in Student Loans?
The same Federal Reserve data that shows almost three million older Americans owe college debt also found that those age 50+ have more than $260 billion in student loans. Over the past 15 years, that's a sevenfold increase, which is simply staggering. Cost of college is rising faster than the cost of living and almost every other life expense and continues to spiral unchecked.
Student loan debt follows these cost increases proportionately. This debt dilemma shows no signs of slowing, and if you're already saddled with student loans for yourself, kids, or grandkids, you're stuck dealing with it. There are options to consider. How you deal with the debt will affect a co-signer, so that's something to think about from the start.
How Seniors Can Deal with Student Loans – Look at Bankruptcy
Older Americans have a slight advantage when it comes to requesting bankruptcy discharge of student debt. The more advanced your age, the more likely you'll sway the court to reduce or eliminate your college debt. However, if you're only a co-signer on that debt, be aware that the loan servicer will pursue the other signer if the court discharges your liability.
If you have a chronic illness, low equity in assets, and are living on a modest fixed income, those can all help you argue a claim for a discharge of student loans in bankruptcy. The tenet the court uses in most cases is "undue hardship." That means that if you're forced to repay the loans, you won't be able to maintain a reasonable standard of living.
As seniors have higher medical expenses, are more prone to illness and disease, and have limited earnings capabilities, they are better positioned for a claim of undue hardship. You also shouldn't sacrifice your financial future to spare a co-signer. If you can discharge your part of the debt and clean up your finances, you might be better able to help them with the student loan debt they'll then owe alone.
Find Out More About Seniors and Student Loans
The first thing you need is a North Carolina bankruptcy attorney experienced in senior bankruptcy and student loans. To request student loan reduction or discharge with your bankruptcy case, your lawyer files an Adversary Proceeding. It's a separate but accessory filing that sues your loan servicer for relief. Taking this extra step is the only way to get federal student loan discharge in bankruptcy.
To find out more, read reviews from our clients, then call +1-919-646-2654. Contact the Law Offices of John T. Orcutt to schedule a free student loan bankruptcy consultation at one of our convenient locations in Raleigh, Durham, Fayetteville, Wilson, Greensboro, Garner or Wilmington.
Resource:
Federal Reserve data