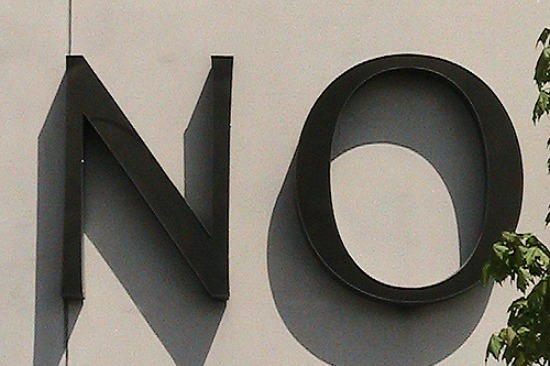 Watch out for these pre-bankruptcy no-no's
Image Source: Flickr User born1945
Greensboro, North Carolina is prospering as a whole, but that doesn't mean that many consumers aren't still struggling financially. The recession hit many households hard, and smaller events, like a company layoff, or even personal crises like a divorce, serious illness or accident, can still wreck a family's finances. Bankruptcy can help in these cases. But there are some steps Greensboro consumers should take before they file Chapter 7 or Chapter 13.
#1 Gather Up All Your Bills, Debts and Collection Letters
To get complete relief, you need to include all debts in your bankruptcy petition – and legally, you must do so. You also need to see the full extent of your debt so that you truly understand the pitfalls of your financial situation. This will help you avoid getting back into a mess even after you get bankruptcy relief.
#2 Stop Using Your Credit Cards
Yes, all your credit card debt should be wiped out if you file Chapter 7, and Chapter 13 may erase some of it, but only if you weren't intentionally running up debt with the idea of discharging it in bankruptcy. Intentionally incurring debt is considered fraudulent behavior and can have serious legal consequences. If you're pondering bankruptcy, put away the plastic.
#3 Save Your Cash – Don't Spend It or Give It Out
If you're filing Chapter 7, you'll need cash for the initial filing, although with Chapter 13, many of the fees can be included in your repayment plan. But regardless of type, you'll still need to save cash for your ongoing living expenses. One thing you should NOT do is use available cash to pay off creditors or personal loans.
Payments that prioritize one creditor over another – such as a loan you repay to your parents – can be demanded back for repayment by the Trustee assigned to your case, and that's a hassle for everyone. Don't pay off any bills to try and keep them out of the bankruptcy – just hang onto your cash.
#4 Don't Dispose of Assets
Trying to hide assets from the bankruptcy court will land you in trouble. Just ask Real Housewives of New Jersey star Teresa Giudice. She just got out of jail for fibbing in a bankruptcy filing and hiding assets, and Dance Moms' Abby Lee Miller is now facing similar accusations.
Most reasonable assets can be shielded by North Carolina bankruptcy, including a vehicle and up to $35k in home equity ($70k if filing jointly with a spouse). However, if you sell off any belongings, the cash will become part of your bankruptcy estate, so you may want to hold off on a yard sale until after your bankruptcy is finished.
#5 Don't Transfer Assets
Another no-no is signing assets over to friends or family. You are required to sign a statement that you have NOT done this recently as part of your bankruptcy petition, and you don't want to lie to the court. Instead, talk to a reputable Greensboro North Carolina bankruptcy attorney about your assets.
If you have too many assets to protect in Chapter 7 using bankruptcy exemptions, Chapter 13 may be a better route. Either way, don't do anything with your assets before you speak to an attorney. You may also need to postpone bankruptcy for now. An experienced bankruptcy attorney can help you decide.
#6 Do File Income Tax Returns
If you skipped out on the last year or two of income tax filing because you couldn't pay, you need to catch up on that up as soon as possible, even if you still can't pay what's owed. The bankruptcy trustee will request copies of the last year or two of returns, so you'll need to have those filed, with copies on hand.
If you owe back taxes and filed those returns on time, even though the tax debt is still outstanding, filing bankruptcy may help you deal with it. File your taxes now, then bring your returns with you when you talk to your Greensboro bankruptcy attorney.
#7 Don't Ignore Lawsuit Notices
Creditor lawsuits can be shut down by bankruptcy, but if they go through and a lien is issued, you can face an extra hassle. If you have been hit with a creditor lawsuit notice, now is the time to speak to a North Carolina bankruptcy attorney about your debt relief options.
To find out about the fresh financial start you can get from Chapter 7 or Chapter 13, contact Greensboro North Carolina bankruptcy experts at the Law Offices of John T. Orcutt. Call +1-919-646-2654 now for a free bankruptcy consultation at one of our locations in Raleigh, Durham, Fayetteville, Wilson, Greensboro, Garner or Wilmington.