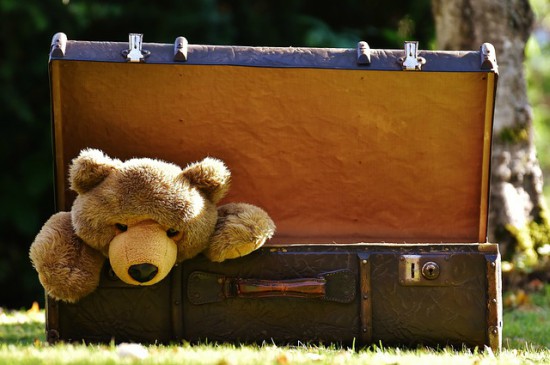 Toys "R" Us bankruptcy updates
Image by Alexas Photos via Pixabay
In today's business bankruptcy update, we'll look at what's going on with Toys "R" Us. As a consumer, the first thing to ask yourself is, "Do I have any Toys "R" Us gift cards lying around the house?" If you have any TRU gift cards you were saving for a birthday treat or summer fun, think again. There is less than a month from the date of this article for Toys "R" Us gift cards to be used. After that, they're worthless.
Toys "R" Us Bankruptcy Details
Last year, on September 18, 2017, American's top toy retailer announced it was filing Chapter 11 bankruptcy protection while continuing with normal operations. Unfortunately, the ill-timed announcement was made right before what should have been a big holiday sales period. TRU's holiday sales dropped by 10% when other outlets were seeing significant gains.
Six months later, the toy retailer announced that it would close all its US stores because its restructuring plan failed. So why did Toys "R" Us fail? The chain had too much debt, filed Chapter 11 at the worst possible time of year, and some suppliers cut off the toy franchise. A final factor was that competitors pounced when they saw TRU was vulnerable. It was a perfect storm of bad debt.
About Your Gift Cards
Now that you know why the toy retailer collapsed, you need to know how their closing might affect you here in North Carolina. All Toys "R" Us locations are in liquidation and here's what you need to know:
Regular and e-gift cards will only be accepted through April 21.
Purchases before March 22 can be refunded through April 21.
Purchases made at liquidating stores are not refundable.
The website sales portal will remain open for a short time.
Reward points from the loyalty program won't be honored.
Coupons will no longer be accepted.
Customers with items on layaway must pay the balance due by April 21.
If you don't want your layaway, you must request a refund by April 21.
Existing baby registries will remain active only as long as the website is online.
Stores will close by June at the latest and earlier if they sell out of merchandise.
What Is Chapter 11 Bankruptcy?
Although Toys "R" Us wasn't able to make their bankruptcy work, many corporations can leverage Chapter 11 to reorganize their debts and recover their financial footing. Chapter 11 is a lot like Chapter 13 for consumers but costlier. It's a repayment plan to let the debtor catch up on past-due balances on secured debt and achieve some relief from unsecured debt.
Bankruptcy Options For Small Businesses
If you're an owner-operator of a small to mid-sized business, you've likely got your business and personal funds and debt intermingled. If so, when your business struggles, your personal assets are at risk. North Carolina bankruptcy can help you sort out the mess and protect what's yours. There are two types of small business bankruptcy – Chapter 7 and Chapter 13.
Chapter 7 is what you would file if you want to close your business and get a fresh start. Chapter 13, as mentioned above, can help reorganize your debts so you can catch up on delinquencies and keep operations going. With Chapter 7, you can use North Carolina bankruptcy exemptions to protect a reasonable amount of personal assets. With Chapter 13, as long as you stick to your repayment plan, your assets should be protected. 
For small business owners looking for solutions to a debt dilemma, bankruptcy can be life-changing. To find out more about the benefits of NC business bankruptcy, contact the Law Offices of John T. Orcutt. Read reviews from satisfied clients then call +1-919-646-2654 to schedule a free bankruptcy consultation at one of our locations in Raleigh, Durham, Fayetteville, Wilson, Greensboro, Garner or Wilmington.