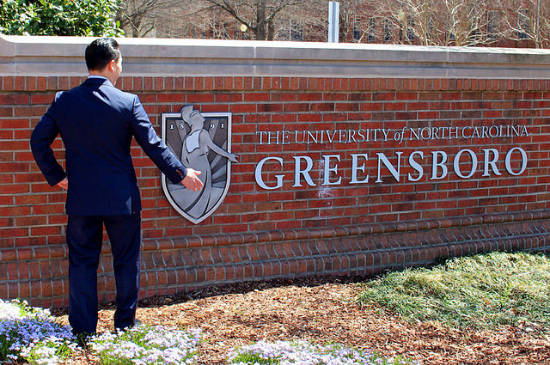 UNC Greensboro hit by NC New Schools bankruptcy
Image Source: Flick CC User eIntern
The University of North Carolina, Greensboro was affected by a recent North Carolina business bankruptcy – that of NC New Schools. This innovative educational program allowed high school students to take college courses so that they graduated with two years of college credit – or an Associate's Degree – along with their HS diploma. But their recent bankruptcy filing puts all that to an end.
What Is NC New Schools and Who Will be Affected by Their Bankruptcy?
NC New Schools targeted underserved populations that struggled to complete college degrees, including Greensboro minority students. The program developed early-college high school programs that attracted tons of attention – and grants from the Federal government and the Bill and Melinda Gates Foundation, among others.
North Carolina businesses also contributed to the schools' coffers. NC New Schools' efforts made the state a forerunner in providing advanced high school education, and the movement was spreading to other states as well – until it all hit the skids. Two months ago, the school closed up shop as the school year was ending, providing less than 24 hours' notice to employees.
The school's subsequent bankruptcy petition showed that it owed more than $1.5 million in excess of its assets, and NC New Schools executive director Tony Habit blamed the collapse on expansion efforts. Despite its 13-year history in North Carolina, Habit said, "Our growth exceeded the capability of our finance office. By the time we discovered the gap, it was insurmountable."
How NC New Schools Helped Greensboro, North Carolina Students
New Schools allowed Greensboro, NC and other state students to attend college for free while still in high school, but New Schools had to write checks to UNC Greensboro and other schools to pay for the HS students' coursework. At the UNCG iSchool, for instance, students in 10th, 11th and 12th grade at selected schools took online college courses during their regular school day at their local high school.
NC New Schools produced great improvement in state high school education, including lower dropout rates and higher graduation rates among all student demographics, improved scoring on state assessment tests and college coursework exams, and closed achievement gaps among minority and majority populations – in addition to saving families money by footing the bill for two years of college education.
What Happened to NC New Schools?
News has broken from NC New Schools' employees that Federal funds were held longer than allowed, in violation of Federal law. Recipients of this type of grant money cannot retain the funds for longer than three business days before pushing them out to their intended beneficiaries.
One instance showed that funds sent to UNC Greensboro were delayed for 14 days. This hold may hint at New Schools' financial struggles. If there were not enough funds to cover operational costs and salaries, the delay could have been an effort on the part of the school to balance its books.
There are other alleged irregularities being investigated, including NC New Schools' move to a larger, costlier office in Research Triangle Park that had 50% higher rent, despite the fact that the organization was still paying rent at their old facility. Taking on the new space also resulted in an additional $600k spent on furniture and fixtures.
As of the time of its bankruptcy filing, NC New Schools owed close to $1 million to schools and school districts in Greensboro, NC and other cities across the state. Tony Habit claims that the financial problems were caused by New Schools not adding in enough of a margin for their services. The bottom line is that the shuttering of NC New Schools is a significant loss for students and families in our state.
Are you living paycheck to paycheck and dreading the day your child brings home their first college tuition bill? Are you stressed by debt collectors and stuck with more debt than you can afford? Contact the Law Offices of John T Orcutt. We help Greensboro, North Carolina consumers and those all across the state to get out of debt and back on the right financial path.
Call +1-919-646-2654 now for a free consultation at one of our locations in Raleigh, Durham, Fayetteville, Wilson, Greensboro, Garner or Wilmington.