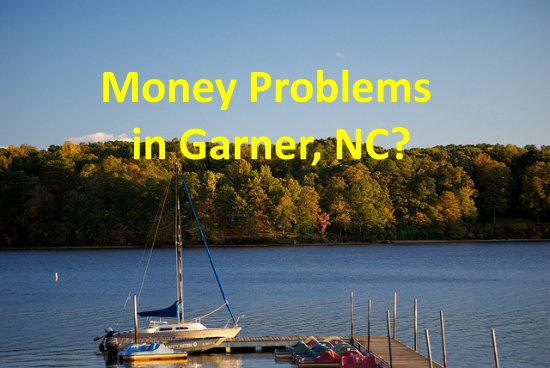 Struggling with debt in Garner, North Carolina?
Image Source: Flickr User Mike P.
Do you live in Garner, North Carolina, and are struggling with unemployment or underemployment? A new commercial development project in Apex could mean more opportunities for you. Here's what may be coming for Garner, NC, and how it could affect your life for the better.
Apex development project
Several thousand acres in Apex are under consideration for mixed-used growth, which means both residential and commercial building. The potential plan is for 4,000 possible homes and the creation of more than 30,000 jobs. That could be huge for Apex – as well as Garner.
The Apex planning council has commissioned studies to consider options. This possible development project plus the NC 540 construction project could mean new jobs, plus easier access to those jobs for Garner consumers looking for work.
Underemployment vs. unemployment
While the unemployment numbers are much improved for Garner and most of North Carolina, there remains the problem of underemployment. If you are not working full-time and want to - or are not working in the area of your degree or expertise like you should be - you may be "underemployed."
Having a job - any job - gets you off the unemployment roster, but that doesn't mean it's enough to pay your way in the world, service your debt, or take care of your family. Both unemployment and underemployment can be financially devastating to Garner families.
Debt solutions after unemployment
Unfortunately, if you were unemployed or underemployed for a period, you may be facing a mountain of debt and past-due bills. Getting a new job is great, as is converting from part-time to full-time, but that extra money may seem like it's not nearly enough if you're mired in debt.
Getting on a repayment plan with your creditors may help you get out of debt, but only if your creditors are willing to play ball. In some cases, North Carolina consumers turn to debt consolidation firms for help, but these can end up costing you more than you can afford to pay and they come with hefty fees.
A clean slate and a financial reset
If you really want to make the most of your new employment opportunity, getting out of debt quickly may be desirable. With bankruptcy, there are two way to accomplish this. If you fell behind on your mortgage or car loans while you were out of work, Chapter 13 may be the best solution.
Chapter 13 puts you on a repayment plan to catch up on past due balances while still discharging some unsecured debt like medical bills and credit cards. You may also be able to shed a second mortgage if your equity is modest and you may even be able to reduce your car loan balance or car loan interest rate.
Chapter 7 bankruptcy, by comparison, allows qualified consumers to discharge medical bills, credit card debt, and some income tax debts that are older than two years. Even if you just got a job with a high salary, Chapter 7 considers your last six months of income, so you may still qualify.
Free Garner bankruptcy consultations available
If you live in Garner or anywhere in North Carolina, contact the Law Offices of John T. Orcutt for a free Garner bankruptcy consultation. Call +1-919-646-2654 now for a free appointment at one of our locations in Raleigh, Durham, Fayetteville, Wilson, Greensboro, Garner or Wilmington to find out more about your debt relief options.
Both Chapter 7 and Chapter 13 bankruptcy are affordable and can give you a financial fresh start that can change your life. We offer free zero down bankruptcy plans and are ready to talk to you about your debt and how our North Carolina bankruptcy experts can help.