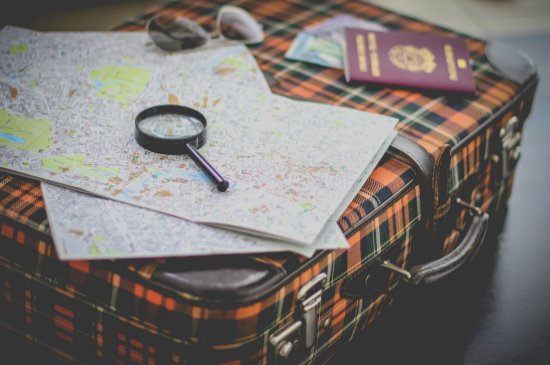 Yes, you can lose your passport over past-due tax debt
Image by Francesca Tirico via Unsplash
Owing income tax debt that you can't afford to pay is an uncomfortable position to find yourself in. The IRS has impressive powers of collection to recover what you owe. In North Carolina, tax agencies are one of the few creditors that can garnish wages. They can also seize tax refunds, levy your bank account, and put a lien on your vehicle or home.
But one thing you might not know is that you can lose your passport over unpaid tax debts. A new law came into effect this year that could prevent you from traveling out of Wilmington to an international destination using your passport. This law can prevent you from obtaining or renewing your passport. Your passport may even be revoked over federal income tax debt.
In January 2018, the IRS began sending delinquent tax debt information to the US State Department, and if you owe the tax man, you might find your travel options are limited.
What does this new rule mean?
Section 7345 of the tax code now requires the IRS to notify the State Department whenever a person's tax debts exceed $50,000 and meet certain other conditions. If the IRS has tried other remedies to collect the tax, but you haven't paid, and the agency filed a tax lien or issued a tax levy, they can hold up your passport issuance, renewal, or outright revoke your existing passport. Typically, there's a 90-day notice before the IRS issues a tax debt certification to the State Department.
This new code intends to collect "seriously delinquent tax debt." If you owe more than $50k, but the following applies, your passport should be safe:
If you have an installment agreement to satisfy the debt and are current on payments.
If you made an Offer in Compromise that the IRS accepted.
If you have a settlement agreement with the Justice Department related to your tax debts.
If the IRS is trying to levy you, and you have scheduled a due process hearing.
If the debt is on hold while a section 6015 request for innocent spouse relief is underway.
If the tax debtor is serving in a combat zone or other similar circumstances.
When you apply for a passport, if the IRS has issued a tax verification against you, the State Department will hold your application for 90 days so that you can try to resolve any errors, pay the tax debt in full, or work out a payment plan that satisfies the IRS.
The IRS will reverse the certification blocking your passport when you pay the debt, the legal collections period expires, the tax is no longer seriously delinquent, or it is found to be erroneous. If you need your passport for work or a family emergency, this new rule may prove troublesome.
What can you do about delinquent tax debt?
Depending on the age of your tax debts and whether you filed your return promptly, filing bankruptcy might be the quickest resolution for Wilmington consumers struggling with delinquent income taxes. Chapter 7 bankruptcy takes just a few months start to finish and can discharge many unsecured debts such as credit cards, medical bills, and some income tax debts.
If you filed the income tax return on time and the tax debt is older than three years, it may be dischargeable in Chapter 7 bankruptcy. If the tax debt is not eligible for bankruptcy discharge, filing Chapter 13 bankruptcy allows you to set up a repayment plan to catch up on newer income taxes, and delinquent balances on secured debt like your mortgage and auto loan. A Chapter 13 repayment plan should satisfy the IRS regulations and allow you to obtain, renew, or continue using your passport for international travel. 
To find out more about shedding tax debt using bankruptcy, contact the Law Offices of John T. Orcutt. Read reviews from satisfied clients, then call +1-919-646-2654 to schedule a free Wilmington bankruptcy consultation at one of our locations in Raleigh, Durham, Fayetteville, Wilson, Greensboro, Garner or Wilmington.
Resources: