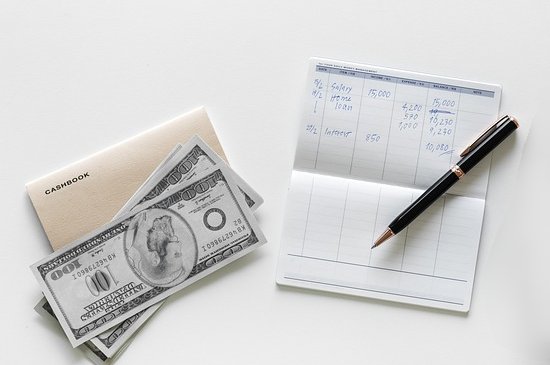 Can you afford your student loan payments?
Image by rawpixel via Pixabay
Student loan debt continues to soar. According to data from Experian, student loan balances have jumped nearly 150% over the last decade to a record high of $1.4 trillion. With average individual loan balances climbing past more than $34,000, student loan repayment has become problematic for many North Carolina consumers.
For those who can't afford their student loan payments, the question becomes what can you do about it to avoid default? If you can't keep up with your payments, consequences can be dire. Debt collectors for federal loan servicers are one of the few agencies with the power to garnish wages in North Carolina. They can put liens on your home and seize your income tax refunds.
If your student loans are unmanageable, one of the first options to consider is an Income-Driven Repayment (IDR) plan.
Income-Driven Repayment Plans
IDR plans are designed to create affordable payments based on your income. They are structured, so you pay a portion of your income towards your student loans. After several years of payments, you could be eligible to have the remaining balances discharged. IDR amounts hinge on your discretionary income.
There are four IDR plans available and include:
Pay As You Earn (PAYE)
Under this plan, payments are 10% of your discretionary income but not more than the standard 10-year loan repayment terms for 20 years with remaining balances discharged.
Revised Pay As You Earn (REPAYE)
REPAYE plans are usually 10% of your discretionary income over 20 years for undergraduate study loans or 25 years for postgraduate with remaining balances discharged.
Income-Based Repayment Plan (IBR)
IBR requires 10% of discretionary income if you started borrowing in mid-2014, with discharge of balances after 20 years. For other borrowers, the terms are 15% and 25 years.
Income-Contingent Repayment Plan (ICR)
With ICR, you pay the lesser of 20% of discretionary income over 25 years or the total you'd pay on a 12-year repayment plan adjusted for your income.
What is Discretionary Income?
Given that the income-driven repayment plans are all tethered to "discretionary income" it's critical to know how this number is derived. Discretionary income is money left over after you pay costs of living and for necessities.
For instance, if your monthly income is $4,000 and you spend $1,500 a month on rent/utilities, $500 on groceries, and $500 on car insurance/maintenance/gas, that's a total of $2,500 on necessary expenses leaving you $1,500 in discretionary income.
However, for student loan IDR purposes, discretionary income works a bit differently. According to the US Department of Education, your discretionary income is your gross annual income after tax, minus the poverty guidelines for your family size.
While plans differ, loan servicers usually set your discretionary income as your annual income minus 150 percent of the poverty guideline for your family size.
Estimating Discretionary Income for IDR
If you're single with an annual income is $40,000, your discretionary income would be $40,000 minus 150 percent of the poverty guideline for a one-person household.
That's $40,000 minus $18,210 which means $21,790 is your discretionary income and 10% of that is $2,179. Divided over 12 months, that's a payment of around $182 per month under REPAYE and PAYE.
The amount for post-2014 borrowers under IBR would also be about $182. For pre-2014 borrowers, it would be 15% of the $21,790 with $3,268 discretionary and $272 estimated monthly payments.
Under ICR plan, you'd have to pay 20% percent of your annual discretionary income (ex: $4358) making payments about $363. There are many estimators online to see what various repayment plans would cost you.
Bankruptcy May Help
In addition to income-driven plans, you may be able to get out of default with a one-time consolidation of your student debt and then apply for the modified repayment plans. Some people may be able to get partial or total relief of student loans in bankruptcy depending on your circumstances.
If you can't qualify for student loan discharge in North Carolina bankruptcy, you can still ditch other debt to make it easier to service your loans. To find out more about your options, talk to your loan servicer and visit an experienced bankruptcy attorney to learn more.
Read reviews from our satisfied clients, then contact the Law Offices of John T. Orcutt. Call +1-919-646-2654 to schedule a free student loan bankruptcy consultation at one of our locations in Raleigh, Durham, Fayetteville, Wilson, Greensboro, Garner or Wilmington.
Resources: