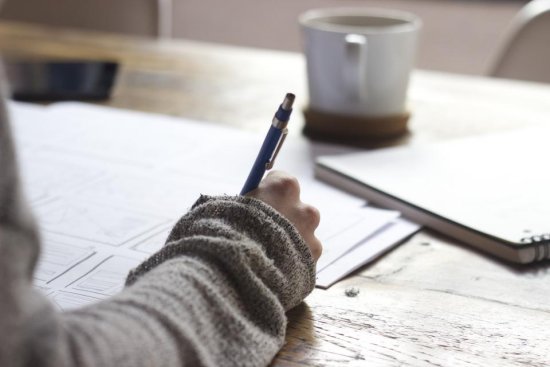 Don't be nervous about the 341 meeting of creditors in Greensboro bankruptcy
Image Source: StockSnap.io
For Greensboro consumers considering filing bankruptcy, one of the concerns we hear from some clients is anxiety about appearing in court. The idea of going in front of a judge or even stepping into a courtroom can be a source of stress. It's important to know that the bankruptcy process is very brisk, not intimidating at all, and no one will grill you as part of the process.  It's all very polite and low stress. One of the requirements of Greensboro bankruptcy cases is the 341 Meeting of Creditors. Here's what you need to know about this all-important aspect of the bankruptcy process.
What is the 341 Meeting of Creditors?
About a month after your attorney files your Greensboro bankruptcy, you must attend the 341 Meeting of Creditors. This meeting is mandatory. If you don't show up, your petition will be tossed out, and you won't get the debt relief you need. The primary person your attorney and you will speak with at this meeting is the Trustee assigned to your Greensboro bankruptcy case.
Also, at the 341 Meeting, you might have creditors show up, however often they don't bother. Usually, creditors only show up if you have assets such as an auto or home that are part of your bankruptcy filing. In some cases, a particularly aggressive homeowner's association might send a rep. But often, in Greensboro bankruptcy cases, it's just you, your lawyer and the designated Trustee.
What Documents Do You Need for This Part of Your Greensboro Bankruptcy?
At a minimum, you should be prepared for your 341 Meeting of Creditors by bringing the following documents:
Social Security Card and Drivers' License or State Issued ID - If you don't have your Social Security Card, you can substitute a document that shows your SSN, such as your W2 from the most recent tax year.
A recent bank statement - You should print out a paper copy of your statement if you receive these electronically. You cannot show the Trustee your bank app on your phone with your balance.
A recent paystub - Many people now get paycheck info electronically, but you need to bring a printed copy. Showing an email or the website on your phone won't work.
Loan documents for your mortgage or auto loan
Vehicle title if you own your car outright
At a bare minimum, you must have your ID with you and preferably all of the requested information. Some of it you can email later, but it's best to bring it all in with you.
What Happens at the Meeting and What Do Greensboro Consumers Need to Know?
If you don't show up with all requested documents and ID, the Trustee assigned to your Greensboro bankruptcy case may refuse to hold the meeting and force you to reschedule. If this happens, you should definitely show up on time, next time, with all requested documents. The purpose of the 341 Meeting is so the Trustee and any creditors that show up can ask you questions about information from your bankruptcy petition.
During this meeting, you are under oath, so if you lie, it's legal perjury which is a serious matter. The statements and information listed in your Greensboro bankruptcy petition are sworn statements as is anything you say in the 341 Meeting. Even if no creditors show up at the 341 Meeting, you will still have to stay and answer questions, but in most cases, this is a brief meeting.
The Trustee can ask you anything about information on your Greensboro bankruptcy petition and supporting schedules or any other questions to test the accuracy of that information. Questions can include asking about your wages, family size, expenses, spending habits, etc. If anything has changed since your petition was filed, this is your chance to inform the Trustee.
Your North Carolina bankruptcy attorney should tell you what to expect at the meeting and will be there at your side. If you have any concerns or changes to your financial circumstances between filing and the meeting, it's best to inform your attorney before stepping inside the meeting so they can best advise you how to answer Trustee questions and help you.
To find out more about the benefits of Greensboro bankruptcy, contact the Law Offices of John T. Orcutt. Call +1-919-646-2654 now for a free Greensboro bankruptcy consultation at one of our locations in Raleigh, Durham, Fayetteville, Wilson, Greensboro, Garner or Wilmington.