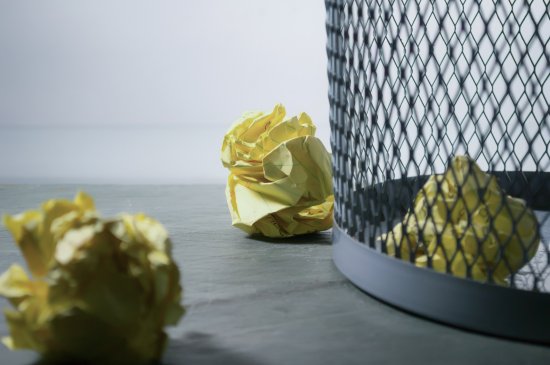 If your Chapter 13 case gets tossed, what's next?
Image by Steve Johnson via Pexels
Greensboro bankruptcy for consumers includes the choice of Chapter 7 (liquidation) or Chapter 13 (repayment). If you're behind on your auto loan or mortgage and you want to keep the asset, Chapter 13 usually better meets those goals. With Chapter 13, you commit to a repayment plan that lasts three to five years and intends to catch you up on secured debt arrears. But sometimes, consumers can't keep up with their payments or don't follow the court's instructions, and it dismisses your bankruptcy case. What then?
Reasons for Chapter 13 dismissal
Not every Chapter 13 plan makes it all the way to discharge. In some cases, the Greensboro bankruptcy might still meet some of your goals even if it winds up dismissed. For instance, if you filed to stop foreclosure to buy some time to hold a short sale of your home, dismissal might not matter. Similarly, if you needed to wrangle a few extra months to find a rental property before a foreclosure, Chapter 13 might serve better than Chapter 7.
Two out of three Chapter 13 cases don't survive in the long haul. Some are abandoned and dismissed, some are kicked by the court, and others convert to Chapter 7 to liquidate debt. The top reasons for Chapter 13 dismissal include:
Unaffordable payments
Losing your job
Expenses rise unexpectedly
Retaining assets is undesirable
Plan no longer needed
Court requirements not met
Filer lied to the court
What are your options after dismissal?
If your circumstances have changed, the Greensboro bankruptcy dismissal might not matter so much. For instance, if you lose your job, that's not good, but it might also mean you can qualify for Chapter 7 debt liquidation when your earnings previously precluded the option. Alternately, if you wanted to sell or move, or you came into some funds to help with debt, dismissal may be fine.
You might want to refile the case after dismissal if your goals weren't accomplished. You can file a subsequent Chapter 13 so long as your prior case wasn't dismissed "with prejudice". That label means you did something the court didn't like. Simply failing to make payments doesn't usually trigger this type of dismissal.
If you asked to have your case dismissed after a creditor tried to get the bankruptcy stay lifted or if you didn't obey court orders, you may be hit with a dismissal with prejudice. If so, there's a 180-day ban before you can file again. For more serious infractions like fraud, falsifying paperwork, hiding assets, or lying to the court, the ban can be longer (or permanent).
Reinstatement versus a new case
When the court dismisses your bankruptcy case, and you still need help with your debt, you have several options. You can refile a new Chapter 13 or instead ask to have your case reinstated. For instance, if you couldn't afford your repayment plan, but your income increases or expenses decrease so you can now afford the plan, the court might approve reinstatement.
Alternately, you can try and qualify for a Chapter 7 and relinquish the asset(s) you were trying to save in Chapter 13. If you can't afford to catch up on your mortgage, you likely can't afford the house. Perhaps surrendering it or going for a short sale is a better strategy. With a car, you might be able to redeem the loan at market value with Chapter 7 as an alternate plan.
If you know you won't be able to afford your Chapter 13 payments, you can also ask to convert the plan to Chapter 7 to avoid dismissal, so long as you qualify for the liquidation option. Just remember - when you file a subsequent Greensboro Chapter 13, the automatic stay on collections is 30 days rather than the 90 days you got the first time you filed.
To find out if Chapter 13 is the best choice for you, contact the Law Offices of John T. Orcutt. Read reviews from our clients then call +1-919-646-2654 to schedule a free Greensboro bankruptcy consultation at one of our locations in Raleigh, Durham, Fayetteville, Wilson, Greensboro, Garner or Wilmington